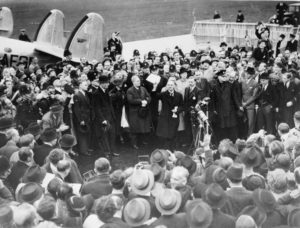 According to
an article in today's Times
by Emily Alpert Reyes and Nina Agrawal, the Los Angeles City Council is set to act today
1
on
Council File 15-0798
, opened last June by Mitch O'Farrell and Tom LaBonge, ordering Mike Feuer's office to write a draft ordinance regulating street characters on Hollywood Boulevard between Highland and Orange.
Of course, this is a direct response to Hollywood Property Owners Alliance ED Kerry Morrison, who's been obsessing about this issue for decades now, even to the point of bullying City officials and entering into crazed cross-continental conspiracies. The City last cracked down on street performance at the behest of Ms. Kerry Morrison in 2010, leading to a federal lawsuit filed in August of that year by the incomparable Carol Sobel. The initial complaint was followed a mere two months later by a restraining order against the City of Los Angeles and, four months after that, a payout of $100,000 in damages and fees to the street characters and Carol Sobel, who has continued to make well-earned megabucks from the idiocy of the City of Los Angeles.

So here's what we predict with this latest round of anti-street-character-morrison-appeasement bullshit: First, the City Attorney's going to draft a draconian law which will leave Ms. Kerry Morrison quivering with excitement at the prospect of her fondest dreams finally being realized. Second, the Council will enact this law, which enactment will be followed in short order by a lawsuit filed by Carol Sobel or her ideological compatriots. There will be another injunction, and the City will end up paying out a ton of tax money and the status quo will prevail yet again at Hollywood and Highland. And this is all going to happen because Mitch O'Farrell somehow can't just say no to Kerry Morrison, not about nightclubs, not about the GWHFC, not about nothing. Hey, Mitch! Why not just skip all the intervening steps and offer Carol Sobel half of what you all are going to have to pay her otherwise? Or offer to pay for Kerry Morrison to take a class in civics at LACC?2 Or something, anything, other than this ill-advised nonsense.

Image of Mitch O'Farrell dressed as Neville Chamberlain and performing for tips on Hollywood Boulevard is available here, and is in the public domain for some complex reasons we can't understand.