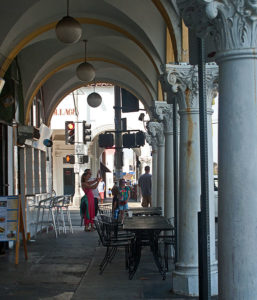 In its meeting today the City Council is slated to act on
CF 16-0749
, establishing a property-based Business Improvement District in Venice. This is a tragic but expected development in the ongoing degradation of what was once the loveliest neighborhood in this city. The impending clash between BID security and the politically organized, aware, and active homeless population of Venice is going to be cataclysmic. Once this BID is up and running I will be covering it extensively.
Also, it's worth poking around in the file a little, even if it's pretty thin right now. In particular, there were 11 speakers at yesterday's meeting of the Economic Development Committee, where this motion was approved. Pretty many of them were against the formation of the BID, but experience has shown that such resistance will make no difference whatsoever.

Image is freely licensed according to Wikimedia.