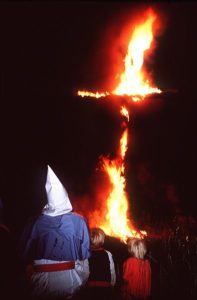 We have written many a post about Kerry Morrison's weirdly obsessive hatred of the street characters at Hollywood Boulevard and Highland Avenue and how she uses the power of her BID to attack them at every turn. Her surreality-based antipathy has at various times inspired her co-conspirators at the LAPD to crack down heavily on these performers, even to the point where Carol Sobel had to sue the cops in Federal Court to stop the neurotic vendetta.
She's spent at least a decade railing against these characters and working with the City Attorney, the City Council, private attorneys, everyone in sight, without notable success, to ban their activities, to stop them wearing masks, to require them to wear identity badges, to conflate them with terrorists, and so on. Well, we've been looking into the matter a little more deeply, and today we're here to tell you a story about street characters, the KKK, domestic terrorism, anti-mask laws, and property values in Hancock Park.1 First let's take a little trip through 7 years worth of the minutes of the Board of Directors of the Hollywood Property Owners Alliance, concentrating on the street characters of Hollywood and Kerry Morrison's efforts to thwart them by any means necessary: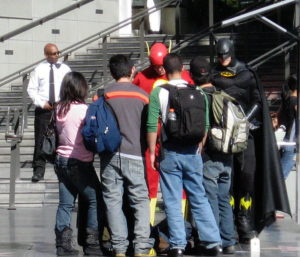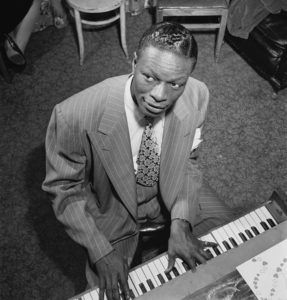 By the way, did you know that anti-mask laws in the US mostly actually are a response to terrorism? It's true, but it's likely not the kind of terrorism Kerry Morrison is talking about here. It turns out that the Ku Klux Klan and their endless campaigns of domestic racist terrorism inspired most anti-mask laws in this country. And not only that, but the KKK was
3
quite active in Los Angeles even very late into the 20th Century.
In fact, in 1948, when singer Nat King Cole bought a house at 401 S. Muirfield Road in Hancock Park, where our hero Kerry Morrison also happens to reside,4 the KKK came out and burned a cross on his lawn by way of welcoming him to the neighborhood.5 Well, we've written before about how racial housing segregation in Los Angeles functions as a tool for transferring wealth from non-white people to white people and how, regardless of the decline of social racism, the fiscal effects of white supremacy are alive and well in our city to the present day.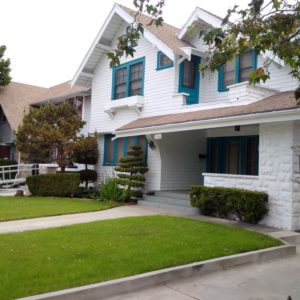 This can be seen in the fact that houses in the neighborhood of Muirfield Road go for about $1,000 per square foot right now, whereas houses of comparable size and quality in formerly ritzy but now ghetto-encroached neighborhoods in South Los Angeles, e.g. Adams-Normandie, are mostly carved up into multifamily housing and go for only about 20% of that.
This price differential was created by white supremacism, enforced by white supremacists like the KKK burning crosses on the pristine lawns of Hancock Park, and enhanced by the awesome powers of white supremacist interest compounding and other such-like fiscal abracadabraisms. The financial beneficiaries of this white supremacist real estate voodoo even today are living in those big mansions, thriving on the fiscal effects of terrorism unchecked by any anti-mask laws, unprotested by any BID, unaddressed by the City of Los Angeles.
Kerry Morrison's Hancock Park home is worth three to five times6 what it would be worth without the terroristic efforts of the KKK, and yet she hasn't done anything to remedy that. As far as we can tell, the very vocal Ms. Morrison, who has an opinion on every issue with which she's confronted, has never even uttered a peep, tweeted a tweet, on the subject, has never expressed any sympathy for the victims whose living heart's blood, squeezed out of them like so much orange juice, has nourished the unholy increase of her wealth. Just the opposite, in fact: she's not only consenting with her silence but thriving on the fruits of terrorism financially as well as forming family trusts to leave this pirate treasure to her heirs so they can thrive on it too, while she sits around HPOA secret headquarters laughing it up over the misery of her victims. After all, conveniently, Spiderman is the real terrorist.
Here are all the mentions of street characters that our faithful correspondent found in his recent review of HPOA minutes from 2006 through 2013. There may be others:

Image of cross burning is freely licensed as explained here. Likewise with the image of the street characters. Nat King Cole image is public domain work by the US Government. Image of 2744 Raymond Avenue is ©2016 MichaelKohlhaas.org.