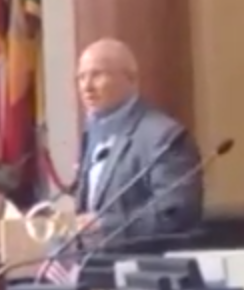 Quick summary:
Venice Beach BID hearing in August
was messed up due to habitual arrogance of City Council.
Heroic civil rights lawyer calls bullshit
. City Attorney sees potential liability for City
and advises a do-over
. A bunch of other shenanigans,
too many to name-check at this point
, ensue. This morning the do-over hearing was held. You can watch it
here on YouTube
.
So everyone made their comments, and they weren't all that different from the first time, although Mike Bonin managed not to lose his shit and compare the BID opposition to Trump supporters.1 But nevertheless, there were a few surprising moments. Recall that the first hearing was invalidated because third-smartest-guy-in-the-room Herb Wesson cut off public comment too early. So this time, Mitch Englander, who is Council president pro tem,2 after all the speaker cards had been called, announced to the world at large:3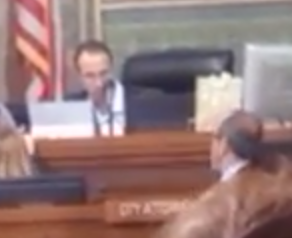 I wanna be extra careful on this one given the problems with the last public hearing. Is there anybody here who filled out a card or tried to speak or [unintelligible] has not been heard yet?

And then the other one, Wesson or Englander, seeing that sanest of habitual gadflies, Eric Preven, indicating that he would like to speak, announced:

Ah, Mr. Preven, you actually spoke to the Council already for your maximum of three minutes per the Council rules.

And Preven said no. And everyone in the room wondered whether they were really going to take the risk of messing everything up for a second time just to prevent Eric Preven from speaking for one more minute after we'd all been there almost an hour already. Well, the Deputy City Attorney told the two prezzes to CTFO, and they folded, for Christ's sake, and let Eric Preven speak.
But far more interesting than that was Bonin's victory speech.4 In particular, maybe since he was feeling a little conciliatory, he said:
Continue reading Venice Beach BID Hearing Roundup: Bonin Jettisons Deference, Implicatively Slams Hollywood, Downtown BIDs: "There've Been Good BIDs And There've Been Bad BIDs" And Hollywood? And Downtown? Not Good BIDs. Wesson/Englander Totalitarian Style Almost Causes Third Do-Over →