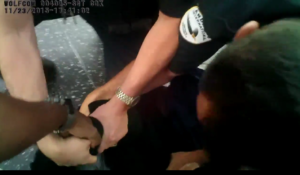 This would be unbelievable if the whole thing weren't
captured on video
. On November 23, 2015, at least four BID Patrol security guards (
Mike Coogle
, along with Wissman, Tizano, and Cox) confronted a man who was sitting on the sidewalk in front of the Metro Red Line station at Hollywood and Vine. They talked to him for almost four minutes, during which time he didn't answer their questions and mostly ignored them.
At 3:55 in the video
one officer says to another "you want him?" The other says yes, so they grab him and push him over.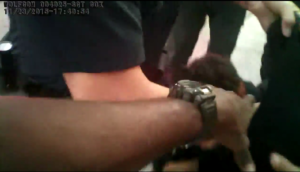 Soon all four of them are piled on top of him and trying to put handcuffs on him. Coogle claimed that the man kicked him during this episode, and ultimately they didn't even arrest him for violating
LAMC 41.18(d)
. Instead they arrested him for battery for kicking Coogle. When LAPD officers Adams (#34837) and Galicia (#41404) showed up and accepted the man into custody with the approval of their supervisor, LAPD Sgt. Chuck Slater. You can read the full story
in the arrest report
, although it doesn't answer the main question I have about this incident: How did the LAPD decide to arrest Jones for battery rather than the BID Patrol officers?
Now, I have heard repeatedly that these BID Patrol officers have no arrest powers beyond those that every private citizen has. Kerry Morrison has even said this to me in person while schoolmarmishly waggling her finger in my face. If this is true, and I think it probably is, then there are two possibilities. Either these BID Patrol officers are breaking the law on camera here or else it's actually legal in the City of Los Angeles for private citizens to form up into gangs of four people, physically jump on top of anyone they see sitting on the sidewalk, and force them into handcuffs. In fact, Ms. Kerry Morrison has confessed in print to violating LAMC 41.18(d) but neither got arrested by her own BID patrol nor got jumped on and handcuffed by a gang of vigilantes.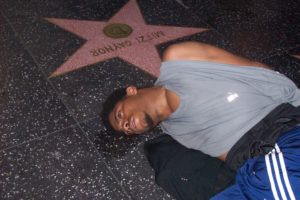 Now, this wasn't just a random attack. It doesn't say so in the arrest report, written by Mike Coogle, but in
Wissman's daily log
, he describes the motive more clearly:

SINCE THAT TIME I HAVE PERSONALLY SEEN AND ADVISED SUBJECT JONES ABOUT SITTING ON THE SIDEWALK, AT THE SAME ABOVE LISTED ADDRESS, APPROX. 25 TIMES. ON THIS DATE, I AGAIN ADVISED JONES ALONG WITH HIS COMPANION – WEBB, AGAINST SITTING ON THE SIDEWALK. I ALSO ADVISED BOTH SUBJECTS THAT THEY COULD BE SUBJECT TO A CITATION AND OR ARREST. BOTH SUBJECTS TOLD ME THAT THEY WERE NOT GOING TO "FUCKING GET UP" NOR COULD WE ARREST THEM.

So the crime, as always, was really contempt of cop. Jones made the mistake of having disobeyed Wissman's orders repeatedly and then talked back. That's why they jumped on him. Of course, none of this makes it more legal. In fact, given that Wissman was exercising his putative arrest powers arbitrarily; not even arresting Jones's companion, who was breaking the exact same law at the exact same time, but who was presumably not on Wissman's bad side, it seems to make it less legal. Private persons obviously have to have the power to arrest people for clear reasons of public policy, but there's no way at all that they can be guided by their private grudges in using this power selectively. Imagine that people were going around Hollywood arresting people for sitting on the sidewalk but they only arrested homeless, disproportionately non-white, people.
Oh, wait…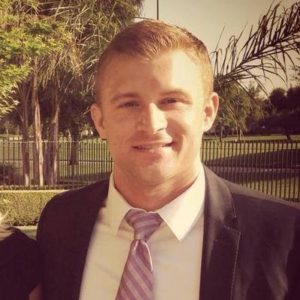 Anyway, I wrote an email about it to Hollywood's new neighborhood prosecutor, Steve Houchin, which you can read subsequently. I'll let you know if he answers.
1

Hi Steve,
I'm having trouble understanding the role of physical restraint in private persons' arrests and I'm hoping you can possibly explain things to me. Here's the particular issue. Last November four members of the HPOA's BID Patrol forcibly arrested a Mr. Jones for violating LAMC 41.18(d). You can watch the whole encounter on Youtube here:
https://www.youtube.com/watch?v=bUxgpiH842A
Or just the arrest part here:
https://youtu.be/bUxgpiH842A?t=233
As you can see, Jones was sitting still, not threatening anyone, not trying to escape when, four minutes into the encounter, they jumped on him and forced him into handcuffs. I do understand that it's necessary for the law to authorize private people to do this kind of thing in case they spot people committing crimes that endanger people and have to restrain them until the police arrive. But I don't understand how the actions depicted in this video could possibly be legal. I see people sitting on the sidewalk all over Hollywood. Is it really true that I can get together with three of my friends and go around jumping on them and forcing them into handcuffs?
And to add an even more surreal touch, when the LAPD showed up to accept custody of the privately arrested person, they didn't even arrest him for violating LAMC 41.18(d), they arrested him for battery because he putatively kicked Mike Coogle while the BID Patrol was piling on him. This is a crime, or at least an action, that he wouldn't even have committed if they hadn't jumped on him in the first place. I'm attaching a copy of the BID Patrol's arrest report so that you can verify this.
So my question is essentially whether this is really legal, even to the extent that I could go do it myself if I wanted to, and even have people arrested for battery if they fought back at all? I do understand that BID Patrol officers are trained in "arrest powers" and other police-like practices, but I don't see how training can make private persons' arrests more legal or less legal. Also, I understand from the arrest report and the daily log (also attached) that the man they arrested had really irritated BID Patrol member Wissman over a number of months, but I don't see how being irritating can have any effect on the legality either.
Maybe we can meet to discuss this? Or maybe you could explain it to me via email? I know that neighborhood prosecutors are meant to address "quality of life" issues. This is far more of a "quality of life" issue from my perspective than, e.g., people sitting on sidewalks. The idea that four men could jump on me, my wife, our children, for sitting on the sidewalk, which we along with probably hundreds of our fellow citizens of Hollywood do at the farmers' market every week, makes me feel more unsafe than seeing people sitting on sidewalks does. And the idea that we're exempt from being jumped on because of some social status we might have that Mr. Jones lacked makes it even more scary.
Finally, if it's not actually legal, maybe you could use your considerable influence with the BID Patrol and the HPOA to make sure it doesn't happen any more?
Please let me know,
Mike


All images are public records.