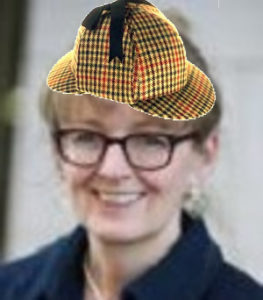 There is all kinds of interesting stuff in the
BID Patrol daily log files
, and some of it is too weird to even describe. This little story is from
April 24, 2015
, written by BID Patrol officers
Mike Coogle
and his frequent partner
Mike Ayala
:

OUTREACH- 1500 BLOCK OF GORDON AVENUE- E/ SIDE OF STREET
YESTERDAY WE RECEIVED A CALL FROM KERRY'S OFFICE REGARDING A VEHICLE SHE OBSERVED. THE VEHICLE, A GREY BUICK LIC#XXXXXXX, WAS UNOCCUPIED BUT CONTAINED A CHILD SEAT, FORMULA AND OTHER ITEMS POSSIBLY INDICATING THE OWNER OF THE VEHICLE IS HOMELESS WITH A CHILD. YESTERDAY WE LEFT A PATH CARD AND FLIER WITH LOCAL, FAMILY FRIENDLY HOMELESS SERVICES ON THE WINDSHIELD. THIS MORNING, THE CARD AND PAPER WERE GONE. THE VEHICLE WAS UNOCCUPIED AND SOME ITEMS APPEARED TO BE IN DIFFERENT SPOTS.

So yeah, people of Hollywood. Don't you feel safer knowing that Ms. Kerry Morrison is peering in your car to see if you look homeless and then sending her armed minions the BID Patrol to follow your car around to see if you're parked in the same place and if you moved stuff in your car around? And for such a vocal advocate of law and civic order as is our Ms. Morrison, this kind of thing is surprisingly illegal. Read on for the details!
First of all, take a look at the Private Security Services Act at section 7582.1(b):

7582.1(b) A person licensed as a private patrol operator only may not make any investigation or investigations except those that are incidental to the theft, loss, embezzlement, misappropriation, or concealment of any property, or any other thing enumerated in this section, which he or she has been hired or engaged to protect, guard, or watch.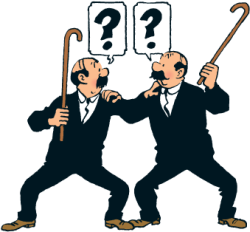 So Kerry's got Mike Coogle and Mike Ayala1 out spying into people's cars and seeing if they move the baby bottle around, and we'd surely like to know what this has to do with anything that the BID Patrol has been hired to protect, guard, or watch. And violating that code section is a misdemeanor. If the BID Patrol weren't so darned busy arresting homeless people for sitting on the sidewalk in the absence of a parade one of the Mikes could have arrested the other for violating it.
And not only that, but take a look at the Private Investigators Act at section 7521:

7521. A private investigator within the meaning of this chapter is a person who … accepts employment to furnish, or agrees to make, or makes, any investigation for the purpose of obtaining, information with reference to … [t]he … activity, movement, whereabouts, … of any person.

This is clearly what all three of them are doing, Kerry Morrison having accepted employment from the Hollywood Property Owners Alliance to go around peering into car windows and the other two being employed by Andrews International for the same purpose. And acting as a private investigator without a license is also a misdemeanor, one which this little episode makes all three of them seem to be guilty of.2 Can you imagine if they all arrested each other? Can you imagine if there were any justice in the world? It's not so easy these days.

Image of Kerry Morrison is a public record. Image of the hat with which we defaced it is freely licensed according to Wikimedia. Thompson and Thomson appear here under a claim of fair use.

Known "affectionately" around the BID as "the Mikes." We're professionals here, though, so we'll forgo the levity.
You can check right here at the Bureau of Security and Investigative Services that none of them have PI licenses. This example is one of literally hundreds of potential violations of these two laws that we've compiled from the public records we've obtained from the HPOA.