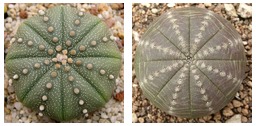 Convergent evolution occurs in biological species when two types of organism occupy similar niches, are subject to similar selection pressures, have to solve the same sorts of problems in order to succeed in the tasks that their environments set for them,
1
and so on. Thus when two organisms have evolved similar survival tactics, it's reasonable to draw the conclusion that they're trying to solve similar problems in the world, that they play a similar role in the grand scheme of being.
2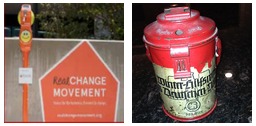 And it's an undeniable fact that Kerry Morrison and the Hollywood Property Owners Alliance are, against the express will of Jesus Christ, obsessed with discouraging people from giving money to panhandlers directly. Just the briefest glance at
any of their newsletters
will convince you of this. In particular, see page 7 of
the Summer 2014 issue
, in which Kerry Morrison asks herself and, by extension, you, the reader, if she should give money to panhandlers (SPOILER: no!). Kerry gives no real reasons at all here or anywhere, so far as we can see.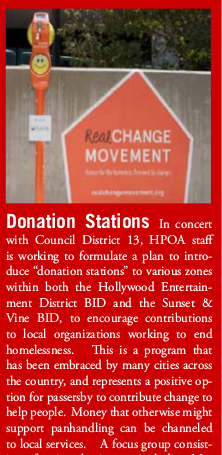 Admittedly she gives what seem like reasons at first glance, e.g. she asserts that the homeless will spend the money on alcohol and then get arrested by the BID patrol for drinking it in public, but there's no explanatory force here. Kerry's the Executive Directrix of the HPOA and thus the big boss of the BID patrol. She is a woman under authority, with soldiers under her; and she says to this one, 'Go!' and he goes, and to another, 'Come!' and he comes.
3
If she doesn't want people getting arrested for drinking in public, all she's gotta do is tell her gunmen to stop arresting them. There's no need to propagandize against giving money to the poor if the goal is merely to arrest fewer people.
And it doesn't stop with propaganda, either. There are actual machines involved. See, e.g., page 5 of the Summer 2014 HPOA Newsletter, in which Kerry promotes machines that people can put money into instead of handing it personally to panhandlers. This, says she, is "a positive option for passersby to contribute change to help people." These machines cost $2500 a pop and they're looking at getting 12 of them. That comes to $30,000 altogether, which is actually about 2% of the HPOA's annual security budget. There's some serious purpose at work or the HPOA wouldn't be willing to spend such an outrageous amount of money,7 but we'll be damned if we can see what it is. Fortunately, we have an analytic tool that will let us understand everything and then explain it to you!
Continue reading So-Called "Donation Stations" in Hollywood and Aktion Arbeitsscheu Reich: A Curious Instance of Convergent Evolution →