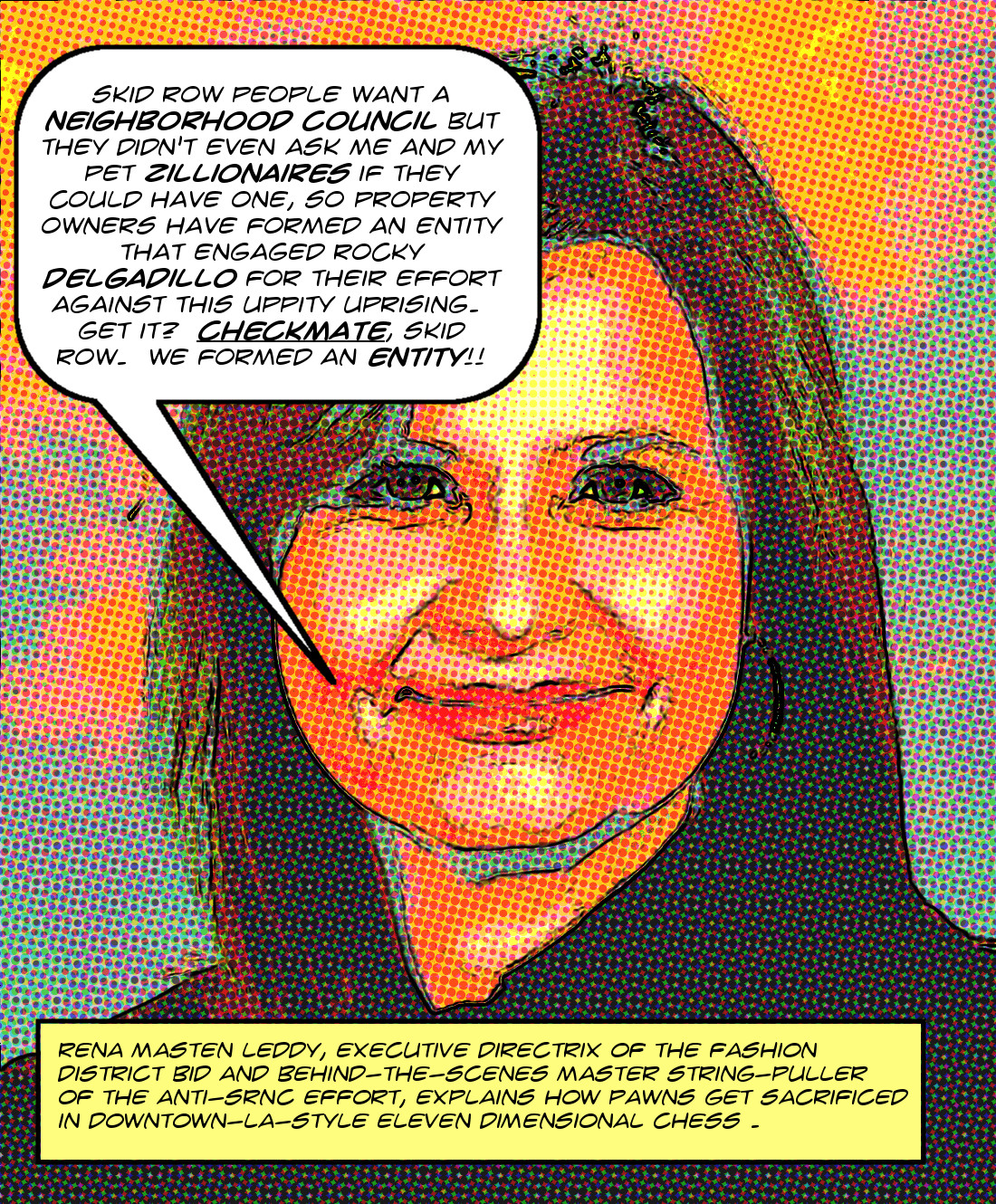 You may recall that about three weeks ago I published a bunch of emails from the Fashion District BID concerning the opposition to the Skid Row Neighborhood Council formation effort. For better or for worse, I've been so busy lately, what with the SRNC appeal hearing and various issues related to shady practices in anti-SRNC lobbying efforts, that I haven't had time to write much about the actual content of the emails.
But there is some interesting stuff in there, including some highly suggestive, although unfortunately inconclusive, clues to the real-life identities of whoever is behind the shadowy "entity," United Downtown LA, incorporated on March 3, 2017 in that notorious paradise of corporate anonymity, the state of Delaware. For instance, there are a number of emails from Scott Gray, director of operations of the shadowy real estate zillionaire conspiracy known as Capital Foresight.
Capital Foresight is famous for its putatively adaptive reuse projects on Skid Row, and thus is highly interested in the project approval process. A Skid Row Neighborhood Council would ostensibly have some clout with the City,1 and that could well threaten big-dollar projects in Skid Row, of which Capital Foresight has many. Thus did Scott Gray tell the Downtown News that the SRNC would be "a huge symbolic blow against growth and development," although it's probably not symbolism that he's worried about.
And thus it's no surprise, really, to find Scott Gray and a number of his Capital Foresight cronies, including shadowy CF founder Naty Saidoff, involved at the very beginnings of public opposition to the SRNC in March 2017. Turn the page for a chronological analysis of some of the emails and a good circumstantial argument for Capital Foresight being the moving force behind the anonymous anti-SRNC front group United DTLA.
Continue reading Is Stealth Skid Row Zillionaire Developer Capital Foresight Behind Shady Anonymous Ad Hoc Delaware-Registered Anti Skid Row Neighborhood Council Front Entity United DTLA? All Signs Point To Yes. →