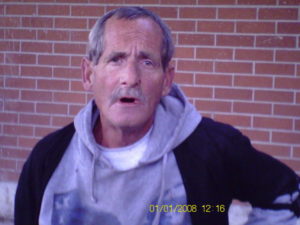 I'm searching through the 2015
BID Patrol daily logs
and also the 2015
arrest reports
as part of a major project I'm working on,
1
and I just keep coming across more surreal and upsetting (albeit tangential) episodes. For instance,
on June 25, 2015
BID Patrol gunmen Dennis Watkins (badge #104) and Steven Sewell (badge #111), whose pictures
Kerry Morrison is willing to lie and to break the law
in order to keep secret,
2
told the following story:
3

RADIO CALL: 6923 HOLLYWOOD BLVD. 415 MAN IN FRONT OF THE "METRO". UPON ARRIVAL NUMEROUS PEOPLE WERE POINTING TO THE SUBJECT. THE SUBJECT IS "C***** B****' A M / W / 40-45 YRS. HE IS A TRANSIENT AND CAUSES PROBLEMS WERE EVER HE MAY BE. HE HAS PERIODS OF TIME WHERE HE WILL USE THE MOST VULGAR LANGUAGE TOWARD ANYONE IN EAR SHOT. HE PULLS A CHILD TYPE WAGON WITH ALL OF HIS POSSESSIONS. THERE IS NO REASONING OR CALMING THIS INDIVIDUAL DOWN. OFFICERS HAVE TO TAKE A FIRM POSTURE AND DIRECT HIM AWAY FROM PEOPLE. OFFICERS WILL ESCORT HIM TO A SIDE STREET OR OTHER LESS TRAVELED LOCATION. HE IS SWEARING AT THE OFFICERS DURING ALL OF THIS. IT IS UNKNOWN IF HE IS UNDER A DOCTORS CARE. IT IS AMAZING THAT HE HAS NOT BEEN ASSAULTED BY OTHER CITIZENS. HE IS SLIGHT OF BUILD AND NOT A PHYSICAL THREAT.

Continue reading

BID Patrol Officers Dennis Watkins and Steven Sewell Forcibly Removed Law-Abiding Non-Threatening Citizen From Hollywood Main Streets in 2015 Because "He Will Use the Most Vulgar Language"