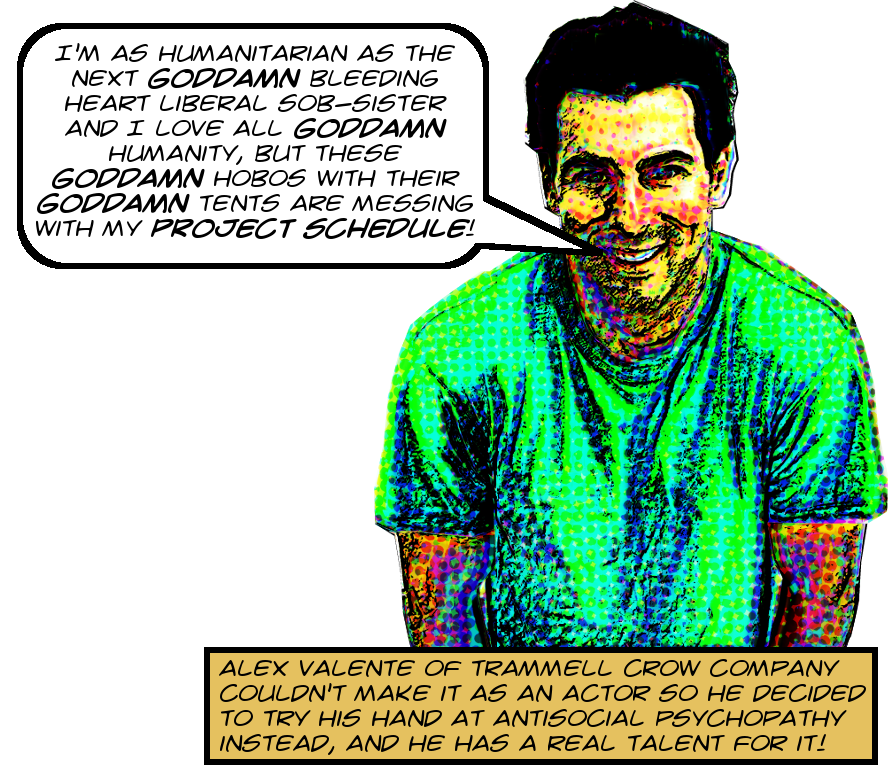 There are two parts to today's story. First, recall that last month I was forced by the arbitrary, pointless, and utterly inscrutable intransigence of Gil Cedillo's Senior Policy Deputy Mel Ilomin to file yet another writ petition against the City of Los Angeles seeking to enforce compliance with the California Public Records Act. And I have some excellent news about this, which is that yesterday the City completely abandoned its indefensible exemption claims and produced more than 200 pages of material responsive to the request at issue. It came to me in two PDFs, which you can get copies of here:
★ CPRA emails part 1.pdf
★ CPRA emails part 2.pdf
You might recall that Ilomin, completely backstopped by ought-to-know-better Deputy City Attorney Strefan Fauble, had claimed that every single one of these emails was exempt due to that putative deliberative process nonsense that the City of Los Angeles loves so well. And I won't belabor the details, but if you read through the yield, you'll see that this exemption claim was entirely unfounded, indefensible, just utter nonsense. For instance, a nontrivial number of these emails are widely published announcements that there will be mobile showers available on various dates at Lincoln Park which, whatever the hell they may be, aren't exempt from production under any theory acceptable to even the marginally sane.
And there's some other reasonably interesting material in there, about some of which I might write at some point. But there is also one exceedingly important record, which is this February 2019 email conversation between Cedillo's Deputy District Director Jose Rodriguez and a long list of LAPD officers, LAHSA staffers, and others, scheduling a sweep of homeless encampments along Llewellyn Street in Chinatown for the explicitly stated reason that they were impeding construction on a huge housing development owned by the Trammell Crow Company, done at the request of Trammell Crow's senior vice president Alex Valente.
Now, you might recall an instance where an encampment was swept for no better reason than that Eric Garcetti was making a political appearance in the area later. This incident was reported in the Los Angeles Times and evoked the following quasi-denial from Garcetti's spokesman Alex Comisar, who said it did "not reflect the mayor's approach to interacting with Angelenos experiencing homelessness." And this same tired implausible story of utter compassion is told by everyone involved with homelessness no matter how messed up their motives actually are. Our City officials, just ask them, do not use the vast municipal power entrusted to them to fuck up the lives of the unhoused for petty stupid venal purposes.
Even, no doubt, Gil Cedillo will tell you what a goddamned humanitarian he is on these lines. And yet when we look at what he does, what they all do, well, here is Cedillo's staff arranging for homeless human beings to be displaced from their community just because some sociopathic zillionaire didn't want his damned construction project to be held up. And the sweep did take place. In fact, on the very next day, February 26, 2019, as reported by Joanna Swan on Twitter, because that's where the City's priorities are, what their actions are, no matter what their empty words might suggest. Read a transcription below, and if you haven't done so already, look into Services Not Sweeps.
Continue reading News About My CPRA Suit Against The City Of Los Angeles Concerning Emails Between CD1 And LAPD — The City Has Abandoned Its Exemption Claims And Provided More Than 200 Pages Of Records — Which Is Good News On The Prevailing Party Front — And At Least One Of The Newly Released Emails Is Exceedingly Important — Not To Mention Appalling — Shows Gil Cedillo's Deputy District Director Jose Rodriguez Calling In A Homeless Encampment Sweep — In February 2019 — At The Explicit Behest Of Sociopathic Developer Trammell Crow — Because The Mere Presence Of Displaceable Homeless Human Beings Was Interfering With A Project Schedule — Senior Vice President And Failed Screen Actor Alex Valente Has A Lot To Answer For — As Does Gil Freaking Cedillo — And Jose Rodriguez — And Everyone Else Involved In This Abuse Of Municipal Power →