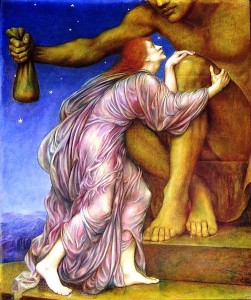 In the last two weeks, two cataclysmic changes in the
the Los Angeles Homeless Services Authority
's mission have made it, in not just our opinion but in the opinion of any sane observer, impossible for Kerry Morrison to ethically continue to serve as both a LAHSA Commissioner and the executive directrix of the HPOA. Since as of a few years ago she was earning $192,794
per annum
1
from the HPOA we're guessing it's not that job she's gonna quit. What happened is this: both the Los Angeles City Council and the
Department of Housing and Urban Development
are poised to ask LAHSA to (a) decide where across the city to locate service centers for the homeless and (b) to stop breaking up homeless encampments.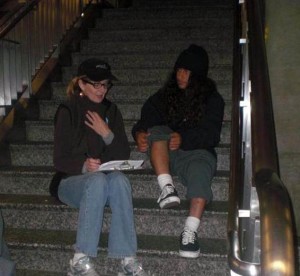 Unfortunately, Kerry's masters on the BID Boards
expect her to target the homeless for hyperenforcement
even as they
scoff at the very idea that homeless human beings have rights
and, accordingly, she's directed her flunkies (we're talking about you,
Steve Seyler
) to
arrest homeless people in encampments
and for
any other random thing that pops into their heads
. She can't ethically do both, for,
as a wise man once said
:
2

No one can serve two masters, for either he
will hate the one and love the other; or else
he will be devoted to one and despise the
other. You can't serve both God and Mammon.

Well, we're not cynics, not at all, so we're not going to predict what she's going to do. We are, however, going to write much more about the choices she's facing right below the fold!
Continue reading

Kerry Morrison Tries, Fails, to Serve Two Masters, Unfolding Events Yield Two Pressing Reasons for Her to Resign from LAHSA Immediately