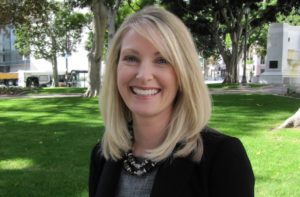 Ask anybody who's making bank off BIDs. Ask the
BID Consortium
. Ask the freaking State Legislature, who has incorporated their findings in the freaking
Streets and Highways Code at Section 36601(e)(1)
. Every zillionaire in the state of California and every zillionaire lackey legislator at every level will tell you that the
flipping RAND Corporation Report on BIDs
proves that they're better for the health, wealth, and eternal salvation for the people of the Golden State than the the forthcoming resurrection of Jesus, Mary, and all 12 of the apostles.
1
And yet when it comes to finding out who's behind creating them, everybody lies, everybody hides.
Here's the story. The City creates BIDs. This is no secret. When Aaron Epstein changed the world with his lawsuit the court found that yes, the City of Los Angeles created its BIDs. Read through the records from the years of work Jackie Goldberg dedicated in the 1990s to forming a BID in Hollywood. And yet if you ask anyone at the City for any records to do with the preformation of a BID, they will trot out their official story, which is a lie, that BIDs are formed by a spontaneous movement of property owners.2 This is what Laura McLennan, Mike Bonin's Deputy Chief of Staff, told me this morning after I asked her for a copy of the list of property owners in the forthcoming Venice Beach BID. She also told me that CD11 didn't have the list and that I should ask the City Clerk.
I don't know if that was meant as bitter sarcasm or was just a symptom of ignorance (although I'd hope that someone as intimately involved with the VBBID formation process as Bonin's senior staff must be would not suffer from the requisite level of ignorance), but actually I'd already asked the Clerk yesterday, been denied at multiple levels, and that's why I was asking CD11.3 Staff members of the division that oversees BIDs told me that they didn't have the list, that they didn't have anything to do with the list, that the list didn't have anything to do with the City, and that I could ask the shadowy private consultant who's running the private side of the process, Tara Devine, for the list. I did ask Devine, even though it was obviously a waste of time to ask someone like Devine for anything she wasn't obligated to provide by law. And it was a waste of time.
Continue reading If BIDs Are Such A Good Good Thing For The City Then Why Is Everyone Involved In Their Creation So Darned Secretive? →