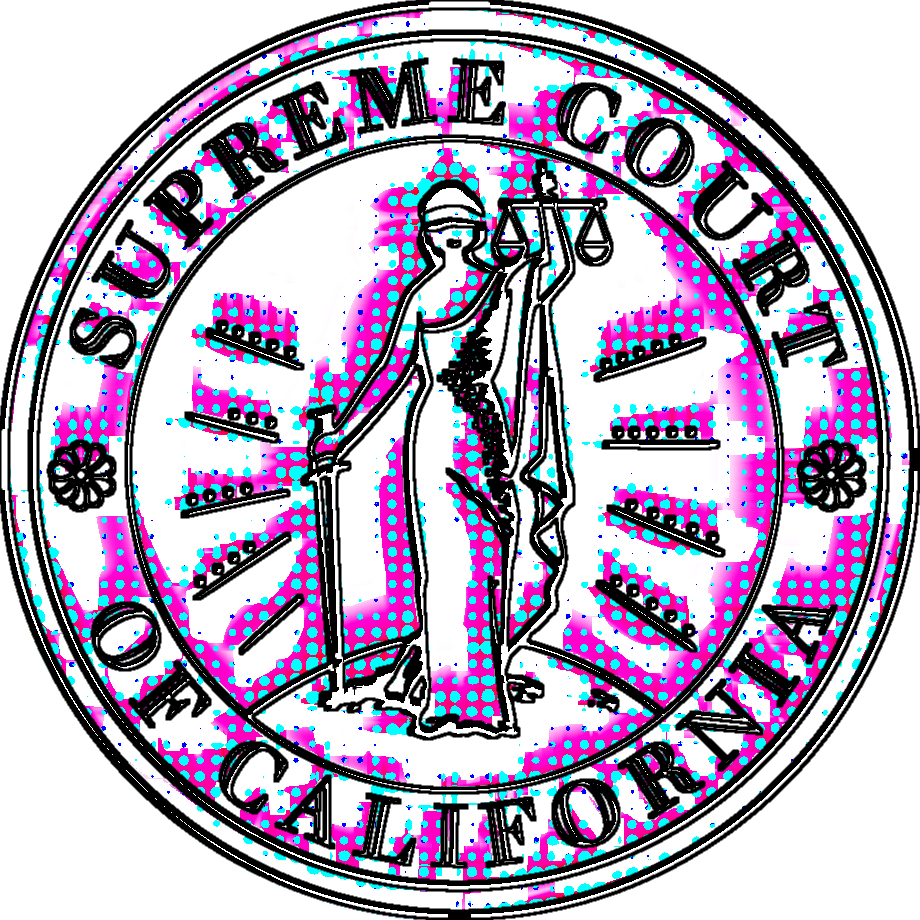 As you may know, email retention policies among public agencies in California are a mess, with agencies claiming, however implausibly, that they automatically delete emails very rapidly, sometimes even immediately on receipt. This would seem to run afoul of the law at Government Code §34090, which states pretty clearly that cities are not to delete public records less than two years old. And the California Public Records Act at §6252(g) explicitly defines the phrase "public records" to include emails.
But cities and other local agencies such as business improvement districts along with their legal minions have cooked up amongst themselves a theory that emails aren't covered by §34090 unless they make some kind of specific effort to retain them, like for instance printing them out and putting them in a drawer. This is the kind of theory, very popular among CPRA-subject agencies, that no one actually believes is valid. It's only meant to hold up in court long enough for the agency to avoid sanctions for flouting the law.
And this year Assemblymember Todd Gloria tried to strangle this nonsense in its metaphorical crib with his AB-1184, which would have clarified that agencies are required to retain emails for two years just like every other kind of record. But agencies lobbied hard against this bill, pushing the narrative that retaining emails for two years would cost too much money. The bill passed the legislature anyway, but our feckless governor vetoed it and essentially let the agencies write his idiotic veto message.
That such a law is essential is not only obvious in theory, but the incredibly dishonest behavior of various local agencies shows how important it is in our very specific practical context.1 So for instance, here behold the entire Board of Directors of the entire Fashion District BID swearing under oath no less that they delete all BID-related emails on receipt and that's why they don't ever produce them in response to CPRA requests. And the judge believed them, although he admitted that the whole story was implausible. But no evidence controverted it.

Likewise here's Studio City BID director Alfredo Annino, another liar, stating the same thing. And here's the Hollywood Entertainment District, the original email deleters among LA BIDs, announcing their email deletion policy in 2016, subsequently admitted under oath by then-Exec-Direc Kerry Morrison to have been adopted explicitly to thwart my requests. There are dozens of examples of this, all of it cooked up in response to public records requests, all of it serving no purpose other than to plausibly allow these provincial little dabblers to deny the public access to records.
And now it seems that the issue may come before the California Supreme Court, at least if the Electronic Frontier Foundation and a host of other transparency advocates have their way. As part of some much more complex litigation, it seems that some organizations in San Diego requested some emails of the County and were told that they'd all been deleted. They filed a CPRA suit over this and the Court of Appeals found that the County's email deletion policy was within the law.
Note that I'm sorry to be vague2 about the facts of the case, but I have not yet been able to get my hands on anything concrete.3 This ruling was appealed to the California Supreme Court which is, even now, deciding whether to hear the case. The EFF and its partners sent the court an amicus letter encouraging them to take it up and also to rule that GC §34090 does in fact cover emails. A transcription of this powerful letter follows.

November 5, 2019
Honorable Chief Justice Tani Cantil-Sakauye
Honorable Associate Justices
Supreme Court of California
350 McAllister Street, Room 1295
San Francisco, CA 94102-4783
Re: Amicus Curiae Letter in Support of Petition for Review, Golden Door Properties, LLC, et al v. Superior Court, Supreme Court Case No. S258564
Honorable Chief Justice Cantil-Sakauye and Associate Justices:
"The people of this State do not yield their sovereignty to the agencies which serve them. The people, in delegating authority, do not give their public servants the right to decide what is good for the people to know and what is not good for them to know. The people insist on remaining informed so that they may retain control over the instruments they have created."
(Gov. Code, § 54590 [emphasis added].)
We are writing on behalf of the Natural Resources Defense Council ("NRDC"), the First Amendment Project, Electronic Frontier Foundation, Californians Aware, Freedom of the Press Foundation, California News Publishers Association, Planning and Conservation League Foundation, and Environmental Law Foundation to express our support for the Petition for Review filed in this case pursuant to California Rules of Court, rule 8.500(b)(1) by Petitioners Golden Door Properties, LLC, et al. The Court of Appeal's Order denying Petitioners' Petition for Peremptory Writ of Mandate, if allowed to stand, would undermine the public's interest in, need for, and ultimate right to full government transparency and accountability to review and evaluate government actions. A copy of this letter has been served on the parties to these cases, as set forth in the attached proof of service.
I. Statements of Interest of Amici.
Collectively, the undersigned organizations address the importance of meaningful access to public records, both in the California Environmental Quality Act ("CEQA") record context and more generally, from personal experience and knowledge.
NRDC is a national nonprofit organization of scientists, lawyers and environmental specialists dedicated to protecting public health and the environment, with over 3 million members and activists, over 400,000 living in California. Founded in 1970, NRDC helped write some of America's bedrock environmental laws and is working to solve the most pressing environmental issues we face today, including curbing global warming and saving wildlife and wild places.
NRDC's attorneys bring lawsuits to enforce federal and state environmental laws, including CEQA. As a couple of examples, NRDC and its coalition partners have sued the County of Los Angeles under CEQA to strengthen environmental and health safeguards in conjunction with expanded oil drilling in the Baldwin Hills south of Los Angeles, and the Orange County Transportation Corridor Agencies under CEQA over the ecologically destructive Foothill-South Toll Road, which threatened to pave over San Onofre State Beach in southern Orange County. In both of these lawsuits and many others NRDC has litigated over the past few decades, a 60-day email destruction policy enforced by the lead agency would have rendered the administrative record hopelessly incomplete, and would have severely hindered its ability to obtain communications that ended up being critical to the case.
The First Amendment Project ("FAP") is a nonprofit public interest law firm recognized as exempt under Internal Revenue Code section 501(c)(3). FAP provides advice, assistance, and representation for groups and individuals who are or wish to be involved in civic affairs at the local, state and national levels. FAP advises and litigates under the California Public Records Act for its clients on a regular basis. FAP takes no position on the environmental aspects of this case, but is deeply concerned about the document destruction policies for emails this case has revealed and which appear to be widespread in local governments in San Diego County and perhaps elsewhere.
Electronic Frontier Foundation ("EFF") is a member-supported, non-profit civil liberties organization that works to protect digital liberty. Founded in 1990, EFF has over 30,000 members. EFF has done extensive work to advocate for both values at issue on appeal: government accountability and communications privacy. EFF has both directly litigated and filed amicus briefs in numerous California Public Records Act ("PRA") and Freedom of Information Act ("FOIA") cases, including serving as co-lead counsel in ACLU Foundation of Southern California v. Superior Court, 3 Cal. 5th 1032 (2017).
Californians Aware is a nonprofit organization established to help journalists and others keep Californians aware of what they need to know to hold government and other powerful institutions accountable for their actions. The organization's mission is to support and defend open government, an enquiring press, and a citizenry free to exchange facts and opinions on public issues. In short, Californians Aware is a center for information, guidance, and initiatives in public forum law. Californians Aware's primary objectives and purposes are: To foster the improvement of, compliance with and public understanding and use of public forum law, which deals with people's rights to find out what citizens need to know to be truly self-governing, and to share what they know and believe without fear or loss. Californians Aware encourages the improvement of public forum law in the Legislature and the courts, through public education about pending legislation and litigation, and limited legislative and legal advocacy consistent with a tax-exempt charitable organization. Californians Aware promotes better practices and better observance of the law by public agencies, through training, publications, awards programs, compliance audits, and model policies. Californians Aware has a substantial interest in the issues raised in the Petition because the organization is concerned about local public agency document destruction practices that thwart the media's and the public's right to know about government operations.
Freedom of the Press Foundation ("FPF") is a non-profit organization that protects, defends, and empowers public-interest journalism in the 21st century. Founded in 2012, FPF uses technology, as well as public and legal advocacy, to further the rights of journalists and whistleblowers in the United States and abroad.
California News Publishers Association ("CNPA") is a non-profit trade association representing more than 400 daily, weekly, and student newspapers and digital news media outlets in California. For well over a century, CNPA has defended the First Amendment rights of publishers to gather and disseminate – and the public to receive – news and information. Its members regularly use the CPRA in reporting on state and local government at every level throughout California to keep their readers informed about matters of public concern. CNPA works with the Legislature on bills affecting public access, and it regularly appears as amicus curiae in CPRA cases in this Court and the courts of appeal in order to provide its perspective on the legislative process as well as the tangible, ground-level effects of the law on its members.
The Planning and Conservation League Foundation ("PCL") is a statewide 501(c)3 nonprofit organization of affiliate organizations and members focused on protecting the environment and communities across the state. Founded in 1965, PCL was instrumental in the development and writing of CEQA in 1970 and has been a dedicated advocate for the informative and inclusionary requirements of CEQA. We have represented individuals, organizations, and coalitions of groups in CEQA cases for decades and are committed to protecting the environment, creating healthy and informed communities, and developing policies that protect all people of California.
Environmental Law Foundation ("ELF") is a California nonprofit organization founded on Earth Day in 1991. In furtherance of its mission of improving environmental quality for those most at risk by providing access to information, strategies and enforcement of environmental, toxics, and community right-to-know laws, ELF frequently requests water pollution data, agency communications, and other public records pursuant to the PRA, FOIA, and other public right-to-
know laws. ELF and the public use these public records in conducting studies, disseminating information to vulnerable populations, and ensuring that the public agencies entrusted with our natural resources perform their duties appropriately. ELF, both as co-counsel and as a party in its own right, has litigated and is litigating several cases concerning the right of the public to access public records. As such, ELF has a direct interest in the issues raised by the Petition here. If 60-day selective email destruction policies were permissible, ELF's core work utilizing the PRA and other laws to hold public agencies accountable would be impaired.
II. Strong Public Policy Arguments Favor a Grant of Review.
One of the bedrock principles of good government is that an informed electorate, with knowledge of the actions of its government officials, is essential to a functioning democracy. That principle is so important the Legislature included this in the opening to the California Public Records Act: "In enacting this chapter, the Legislature, mindful of the right of individuals to privacy, finds and declares that access to information concerning the conduct of the people's business is a fundamental and necessary right of every person in this state." (Gov. Code, § 6250.) The voters also approved adding it to the California Constitution: "(b)(1) The people have the right of access to information concerning the conduct of the people's business, and, therefore, the meetings of public bodies and the writings of public officials and agencies shall be open to public scrutiny." (Cal. Const., art. I, § 3, subd. (b), par. (I).)
The email destruction policy at issue in this case contravenes this principle by allowing the government unilaterally and selectively to purge the public record of officials' correspondence, ensuring that any later attempt to review or scrutinize that government's actions will be woefully unreliable and incomplete.
Under the California Public Records Act, email is expressly referenced as a "writing" that is a "public record" that must be made available. (Gov. Code, § 6252, subds.(e) and (g).) Hence, the destruction of emails constitutes the destruction of a public record prohibited by law, and a local agency cannot erase records in an effort to erase their status as public records on the basis that they are no longer "used" or "retained" in order to place them beyond the reach of the public.
It is our understanding that in this case, the County of San Diego has assumed the right to destroy all emails generated by government personnel within 60 days of their creation, and in fact does destroy all such emails unless staff chooses to preserve a specific document in their sole discretion. We further understand that the evidence gathered by Petitioners demonstrates that in carrying out this policy, the County destroyed potentially thousands of substantive and important emails relating to the underlying case. This is an enormous problem because, in our experience, emails sent and received by government officials are often critical to understanding important information such as the specific conduct and intent of those officials, the timing and order of events that occurred and actions that were taken, and how, whether, and when officials were notified or put on notice of certain facts and events.
Even more troubling is our understanding that similar email destruction policies and practices are becoming increasingly common throughout the state, where agencies and local jurisdictions are now authorizing or requiring such destruction of emails as soon as 30 days after they are created. This further supports Supreme Court review of this Petition as the impact of this case has the potential to reverberate throughout local governments and agencies across California.
Even without reaching for the overarching principles that underlie a democratic republic or the open records and open meetings laws of our statutes and Constitution, these speedy document destruction policies violate a more prosaic state law that flatly prohibits the destruction of any local records that are less than two years old.
III. The Supreme Court Should Grant the Petition for Review.
The Court of Appeal's Order raises important public policy issues meriting review by this Court. While this particular case involves a Public Records Act request arising out of the environmental review of a land use project under CEQA, the important issues being raised extend far beyond this particular context to the general obligation of all California public agencies acting on any topic or in any capacity to preserve, rather than destroy, public records so that they may be available to the public and media as needed.
In addition, these speedy document destruction policies threaten to eviscerate this Court's unanimous, landmark holding in City of San Jose v. Superior Court (Ted Smith , Real Party in Interest) (2017) 2 Cal.5th 608, in which this Court held for the first time that emails and text messages sent and received by local officials regarding the public's business are within the reach of the California Public Records Act and must be disclosed upon a proper request if not otherwise exempt under that Act. Rapid destruction of such records threatens to (and is
perhaps intended to) make this ruling a nullity.
For these reasons, we respectfully request that this Court grant the Petition for Review of the above referenced case. Thank you very much for your consideration.
Very truly yours.
Damon Nagami
Senior Attorney
Director, Southern California Ecosystems Project
Natural Resources Defense Council
/s/James Wheaton
James Wheaton
Founder & Senior Counsel
First Amendment Project
/s/ David Greene
David Greene
Civil Liberties Director
Electronic Frontier Foundation
/s/ Terry Francke
Terry Francke
General Counsel
Californians Aware
/s/ Trevor Timm
Trevor Timm
Executive Director
Freedom of the Press Foundation
/s/Jim Ewert
Jim Ewert
General Counsel
California News Publishers Association
/s/ Howard Penn
Howard Penn
Executive Director
Planning and Conservation League Foundation
/s/ Nathaniel H. Kane
Staff Attorney
Environmental Law Foundation
Although, strangely, not with respect to the City of Los Angeles which, even though it is often in the very vanguard of CPRA obstructionism, delay, and evasion, at least on this matter is fairly progressive in that they don't delete emails at all, except for one catastrophic event in 2011 or thereabouts when they claim to have deleted all pre-Gmail emails. I'm not convinced that this actually happened. It seems likely that they have some kind of backups that they just don't want to search, but I don't have proof yet. Also, I'm not downplaying the catastrophic nature of this dinosaur-extinction-level event, but at least since then they don't delete stuff.
Amazingly the web site of the San Diego County Superior Court is even more useless than that of the Los Angeles County Court. Which I wouldn't have imagined was possible.