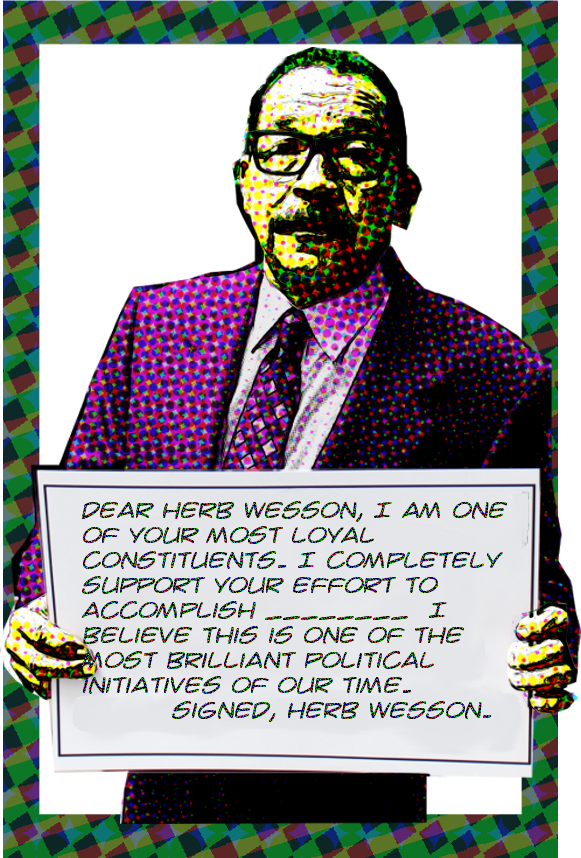 One of the important topics we study here is the function of business improvement districts as lobbyists, not least as tools that the City uses to lobby itself in order to create the illusion of popular support for its initiatives. We recently saw an excellent example of this trope when Eric Garcetti used the Wilshire Center BID to supply a speaker putatively from the community to support his and Herb Wesson's proposed Koreatown homeless shelter.
And it seems that Eric Garcetti was not the only LA Politician engaged in astroturfing support for this project. Just yesterday I obtained a huge trove of emails from the Byzantine Latino Quarter BID along Pico Blvd. The most interesting item in there1 is a May 15, 2018 email from Herb Wesson's field deputy Cairo Rodriguez to Moises Gomez, BLQ BID director, asking him to submit a letter supporting the shelter.
But the most amazing, unexpected part of Cairo Rodriguez's appeal is that it came with a letter of support attached, just waiting for the blanks to be filled in. See here for the original DOCX file, and here for a PDF, and there's a transcription after the break. This is so peculiar, isn't it? Obviously Herb Wesson's not trying to convince himself to vote for the shelter, and he doesn't have to convince his colleagues, because they'll vote for anything he supports in his own district, so what's the point of these letters? So strange.
According to the metadata this faked-up letter of support was written by Andrew Westall, one of Herb Wesson's senior staff members. And a glimpse at Council File 18-0392 shows that a lot of copies of this astroturf letter were in fact submitted by a lot of different organizations on letterhead, with signatures.2 There are links to samples after the break.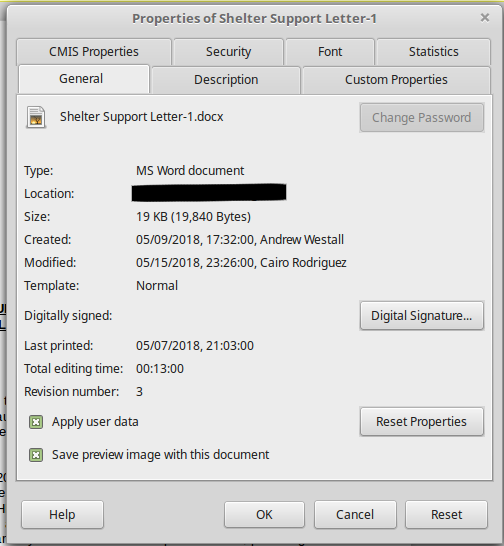 As I mentioned above, this shelter project is memorialized in Council File 18-0392. Look in there and you will find the following "communications from the public" which reproduce Westall's work:3
Interestingly, Andrew Westall's letter mistakenly identified the Council File as 18-0932 instead of the correct 18-0392. Most of the letters linked to above reproduce this mistake precisely, as do most of the letters in the File that I didn't link to. The only exception, actually, seems to be Public Counsel's letter. Maybe they're the only ones who read it?
Transcription of Andrew Westall's form letter of support for the K-Town shelter:

May __, 2018
The Honorable Herb J. Wesson, Jr.
President, Los Angeles City Council
Councilmember, 10th District
200 N. Spring Street, Room 430
Los Angeles, CA 90012
RE: SUPPORT – TEMPORARY HOMELESS SUPPORT HOUSING IN KOREATOWN
682 S. VERMONT AVENUE – COUNCIL FILE NO. 18-0392
Dear Council President Wesson:
This letter is to indicate our support for the proposed temporary homeless shelter in Koreatown located at 682 S. Vermont Avenue (CF No. 18-0932). We applaud the City's leadership over the last three years with respect to the issue of homelessness that has affected every neighborhood throughout the City of Los Angeles.
With the passage of Proposition HHH in November 2016 with 77 percent of the vote, and the passage of Measure H in March 2017 with 69 percent of the vote, the public has given us a mandate to solve the homeless crisis in our City and County. Proposition HHH provides for $1.2 billion dollars in construction funds for supportive housing and homeless facilities, a long term strategy to provide much needed housing. Measure H provides over $355 million dollars a year in services to complement HHH, providing the much needed support and services that individuals experiencing homelessness need. We also need a short-term strategy throughout the City to get individuals off the street and into permanent housing and services. In order to address the short-term problems, the Mayor has announced $20 million dollars to build emergency shelters throughout the City, with a minimum of 15 up and running by January 2019. With these shelters will come extra services for cleanups and outreach teams for every neighborhood that provides a site.
According to the most recent estimates, there are approximately 400 homeless individuals in Koreatown, one of the largest densities of homelessness in the City. Most publicly owned land in Koreatown are parks, libraries, and schools, and there are very few options to site a temporary shelter where it is desperately needed. The only available site in Koreatown owned and controlled by the City of Los Angeles is the DOT Parking lot at 682 S. Vermont Avenue. Koreatown needs this shelter, and other neighborhoods like Westwood, Hollywood, South Los Angeles, Mid-City, Studio City, Valley Village, North Hollywood, Van Nuys, and Chinatown are considering doing the same.
Once again, we support the use of the DOT parking lot at 682 S. Vermont Avenue as a temporary homeless shelter to help solve this crisis. Every neighborhood and community needs to participate throughout the City if we are to achieve the mandates of Proposition HHH and Measure H.
Sincerely,
NAME
TITLE
NAME OF ORGANIZATION


Image of Herb Wesson and his most loyal supporter is ©2018 MichaelKohlhaas.Org and is based on this little Herbie here, which someone over at Herb Wesson's staff seems to think is copyrighted but, as it's a public record, I really don't think it is. Fight me!

Interestingly, a lot of the actually-submitted letters preserve a typographical error of Westall's, proving their provenance beyond a doubt.