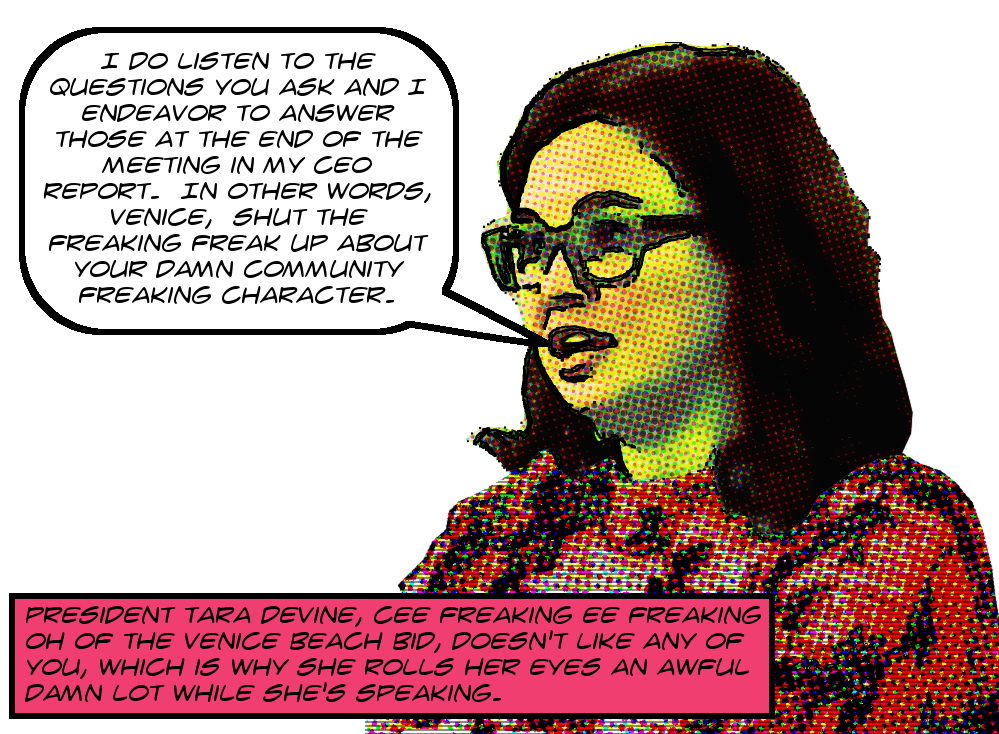 This is just the briefest of notes to announce that, thanks to a faithful friend of this blog, I'm able to make available a complete recording of the April 13, 2018 meeting of the Board of Directors of the Venice Beach Business Improvement District. I will watch this 90 minute monstrosity this weekend and report back on highlights, but I wanted to provide links as soon as possible. It's available both on YouTube and also on Archive.Org.
Like I said, I haven't watched it yet, but my first impression after skimming around in the depths of this invaluable item is that President & CEO Tara Devine is even more unhinged than I had originally thought, and that's saying an awful damn lot.


Image of President & CEO Tara Devine is ©2018 MichaelKohlhaas.Org and is modified from a screenshot from the video that this post exists to announce.