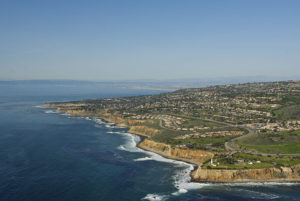 For background take a look at
this excellent article from the Times
on this lawsuit. Also
see here
to download all pleadings in this case.
Perhaps you recall that yesterday's scheduled hearing on the plaintiffs' motion to have their lawsuit against the putative Lunada Bay Boys certified as a class action was cancelled by the Judge on the grounds that he would be able to rule without hearing oral arguments. Well, this morning his order denying class certification hit PACER. I can tell you right now that his reasoning with respect to the conclusion that this case cannot proceed as a class action is completely beyond my ability to interpret sensibly, so you'll have to figure that part of it out yourself.
The introduction to the order strikes me as pretty skeptical of the plaintiffs' claims generally, and even a little sarcastic. For instance, in what must be for the plaintiffs a particularly disconcerting example of judicial humor, Otero begins his summary of the facts with the following pun: "Riding the wave of the Point Break remake, Plaintiffs initiated this putative class action lawsuit…" It can't be pleasant to read insinuations from the judge that one's lawsuit was essentially a movie tie-in! There are excerpts after the break.
Otero also responded to ongoing debate over plaintiffs' expert witnesses by saying that the economist Philip King is certainly expert enough, but that his method of arriving at an estimate of $50,000,000 in damages is nonsense.1 It seems to be that King will be allowed to testify but not testify to damages. Also, Otero says that the plaintiffs' other expert, Peter Neushul,2 is certainly expert enough to testify about surfing in Southern California. Anyway, after the break, find some excerpts from the less technical parts of the order.

Note that I've omitted citations to everything. See the actual order for them.

Riding the wave of the Point Break remake, Plaintiffs initiated this putative class action lawsuit on March 29, 2016, alleging they and other would-be beach-goers have been unlawfully excluded from parks, beaches, and ocean access in Palos Verdes Estates. In particular, Plaintiffs assert that Individual Defendants' long-standing history of "localism," a "territorial practice whereby resident surfers attempt to exclude nonresident beachgoers and surfers through threats, intimidation, and violence," at Palos Verdes Estates' infamous "Lunada Bay" and City Defendants' nonchalance about such localism violate a bevy of federal and state laws. Throughout this case, Plaintiffs have referred to Individual Defendants as members of the "Lunada Bay Boys" ("LBB"), and have asked the Court to declare the LBB to be a criminal street gang under California Penal Code § 186.22(f) and an unincorporated association within the meaning of California Corporations Code § 18035(a). Against this backdrop, the Court examines the evidence submitted by the parties and then addresses the merits of Plaintiffs' Motion.
The City owns Lunada Bay, a public beach that is renowned for its natural beauty, scenic hiking, and excellent surfing conditions. Swells in Lunada Bay can reach as high as twenty (20) feet during peak season, making it one of the few big-wave surfing locations in Southern California. Accordingly, Plaintiffs submit that Lunada Bay should be a popular destination for surfers and recreational beach-goers alike; but because of "concerted efforts" by members of the LBB, all of whom reside in Palos Verdes, to harass visitors, it is not. Plaintiffs allege members of the LBB conspire to deter non-locals from both visiting and returning to Lunada Bay through various methods of harassment, including, but not limited to: (1) vandalizing visitors' cars (e.g., slashing tires, sprawling derogatory words in surf wax across windshields, and breaking taillights and mirrors); (2) stealing visitors' property (e.g., wallets, wetsuits, and surfboards); (3) physically assaulting visitors (e.g., throwing rocks, running people over with surfboards, and shoving, slapping, and punching visitors); (4) hurling obscenities at visitors; and (5) blocking visitors from catching waves while in the ocean. Plaintiffs have submitted evidence suggesting similar localist practices have been occurring at Lunada Bay for decades


Image of The Hill3 came to us via Wikimedia and is supplied with the standard array of Wikimedian freedoms and licenses.

Judge Otero picks a number of quite sensible holes in the calculation, and his argument is well worth reading if, like many students of mathematics, you have ever thought "Yeah, but when am I ever going to use this in real life?!" (I mean assuming that federal court counts as real life).
By the way, if you're interested in either surfing or the cultural history of Southern California, you really ought to read Neushul's book, The World in the Curl. It's fabulous!
That's what Palos-Verdesians call Palos Verdes. Did you ever notice how zillionaires like to have these kind of oh-that-it-is-no-big-deal-despite-the-fact-that-it-cost-more-than-your-lifetime-expected-earnings nicknames for their really expensive shit? It's probably why they nickname their kids nonsense like Buffy and Biff and so forth.