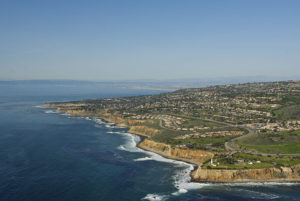 For background take a look at
this excellent article from the Times
on this lawsuit. Also
see here
to download all pleadings in this case.
Perhaps you recall that yesterday's scheduled hearing on the plaintiffs' motion to have their lawsuit against the putative Lunada Bay Boys certified as a class action was cancelled by the Judge on the grounds that he would be able to rule without hearing oral arguments. Well, this morning his order denying class certification hit PACER. I can tell you right now that his reasoning with respect to the conclusion that this case cannot proceed as a class action is completely beyond my ability to interpret sensibly, so you'll have to figure that part of it out yourself.
The introduction to the order strikes me as pretty skeptical of the plaintiffs' claims generally, and even a little sarcastic. For instance, in what must be for the plaintiffs a particularly disconcerting example of judicial humor, Otero begins his summary of the facts with the following pun: "Riding the wave of the Point Break remake, Plaintiffs initiated this putative class action lawsuit…" It can't be pleasant to read insinuations from the judge that one's lawsuit was essentially a movie tie-in! There are excerpts after the break.
Otero also responded to ongoing debate over plaintiffs' expert witnesses by saying that the economist Philip King is certainly expert enough, but that his method of arriving at an estimate of $50,000,000 in damages is nonsense.1 It seems to be that King will be allowed to testify but not testify to damages. Also, Otero says that the plaintiffs' other expert, Peter Neushul,2 is certainly expert enough to testify about surfing in Southern California. Anyway, after the break, find some excerpts from the less technical parts of the order.
Continue reading Lunada Bay Boys Lawsuit Will Not Be A Class Action! Judge Otero Files Order Denying Motion For Class Certification. But, Says Otero, The Experts Are Mostly But Not Totally Expert Enough! →