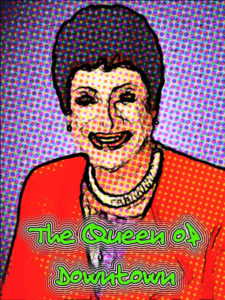 Perhaps you recall that I recently put a bunch of
transaction records from the South Park BID
up on
Archive.Org
because they're both intrinsically interesting and also exceedingly useful in estimating how much shadowy BID consultant Tara Devine gets paid to drop yet another BID on our fair City;
about $80,000
, if my chain of inference is correct. Well, just recently I received
SPBID's transaction log from July 1, 2016 through January 31, 2017
, which adds another $17,635 to Tara Devine's running total. This makes more than $95,000 that the South Park BIDdies have paid Tara Devine. It's probably not all for their BID renewal, though. As
I reported the other day
, the two South Park BIDs
1
are evidently merging into one big bad BID, and Tara Devine is shepherding them through the
sausage factory
City Clerk's office, so probably that's mostly what she's being paid for at this point. I have more requests in that may help us sort out the details.
And additionally I finally prepared and uploaded a bunch of documents concerning the relationship between the Downtown Center BID and PATH2, which is a private group that contracts with a lot of BIDs and even Council Districts to provide something they call "outreach" to homeless people. Turn the page for links to a few specific items with some brief commentary.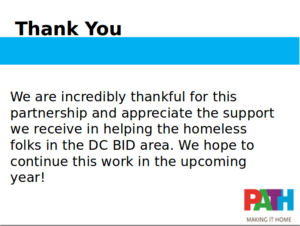 PATH Fully Executed Agreement 08-26-15 — This is the contract between the DCBID and PATH. It's mostly important because it establishes ownership of work product and also describes PATH's reporting requirements. All of this is essential information for making and defending future CPRA requests.
PATH PPT Presentation to DCBID Board — this is a simple powerpoint presentation relating to PATH's application to have their contract renewed by the DCBID, which it was. I also exported it to PDF if you find that more useful.
October 2016 monthly report — This is the most interesting document in the bunch. It has statistical summaries of the people contacted by PATH, brief summaries of the interaction, and a narrative section which, as always, functions as a kind of window into the seething id of the homeless services industry in Los Angeles. Or maybe I'm just imagining that. Read it yourself and see!

Image of the Queen of Downtown is a modification of a public record and I got the original from here.

If you didn't even know that there are two South Park BIDs don't fret; it's so very not that important…