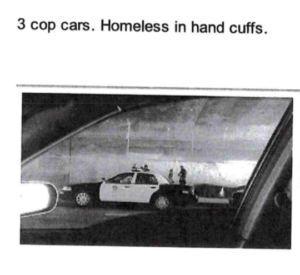 My recent success in using CPRA to get
advance notice of an encampment clean-up
from the City reminded me that I had a number of emails to/from Council District 13 organizing such operations between January and April 2016 that I still hadn't prepared for publication.
1
So I spent this morning getting them into shape and putting them up on the Internet. This material sheds new light on the City's still-mysterious encampment-breaking system. Also, some of the attachments to these emails reveal crucial information about the computer database(s) used by the City to coordinate the process. I discuss this matter, along with some other issues, after the break. Meanwhile, here are the locations of these emails:
On the Internet Archive — As usual, this has the advantage that you can get the whole batch via BitTorrent if that's useful. By later today, also, there should be OCRed PDFs there, and text versions.
Also, I added a few new terms to our glossary to help you read the emails, which are decidedly acronym heavy.2 These are CES, CSI, HE, PATH, and M&O. You can see the new definitions after the break (as well, of course, as via the menu structure or on the page itself). After the break I also discuss some fragmentary information about the City's so-called Encampment Cleanup Authorization System.3
New glossary entries:
CES — Coordinated Entry System. This is an attempt to register homeless people for various purposes. You can read what CityWatch thinks of it here
CSI — Clean Streets Initiative. A program created by an Executive Directive published by Garcetti. Here is what the City says it is. Here is Garcetti's press release about it. Note that none of those documents mention homelessness. In practice this is the program under which LA Sanitation cleans out homeless encampments.
HE — Homeless Encampment.
M&O — Maintenance and Outreach.
Maintenance and Outreach — (Also known as M&O)This is one stage in the City's new (2016) procedure for dealing with homeless encampments. I'm not sure yet of exactly what it entails or where it fits into the process. Evidently it is required before Sanitation and the LAPD actually break up the encampment.
PATH — People Assisting the Homeless is a nonprofit that contracts with some City agencies to provide outreach to people living in encampments prior to LA Sanitation cleaning them up. This seems to be part of the City's probably-futile effort to make it look like they're breaking up these encampments in accordance with the rule of law.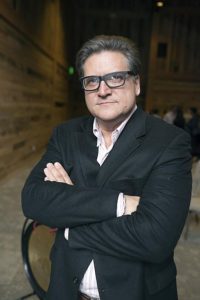 Now,
4
in October 2015 Jerry Brown signed
Senate Bill 272
into law. This bill, authored by
State Senator Robert Hertzberg
, added
Section 6270.5
to the California Public Records Act. The Legislative Counsel's digest summarizes it thus:

This bill would require each local agency, except a local educational agency, in implementing the California Public Records Act, to create a catalog of enterprise systems, as defined, to make the catalog publicly available upon request in the office of the person or officer designated by the agency's legislative body, and to post the catalog on the local agency's Internet Web site

Amazingly enough, the City of Los Angeles has complied with this requirement,
5
and you can
see their listing here
. One of the options they offer there is to download the whole thing in
CSV format
. This can easily be turned into an Excel spreadsheet, which I did, and
here is a copy
of that if you want it.
6
One of the items in the spreadsheet is the "Encampment Cleanup Authorization System," which "Creates and tracks requests from City officials for encampment cleanups." I have requests in with LA Sanitation to get information out of this system, and I'll report on that when (and if) it shows up. Meanwhile, though, one of the emails I published today has a number of records from the system included in it, which is really a lucky stroke. The quality of these is abysmal, since CD13 printed them out on paper,7 it was purple paper,8 I scanned them with my own scanner,9 and the quality was degraded at each step. But these are the first instances I've seen of this material, so it's important! I've separated them out for convenience, and here is a list:
There's a lot of information about the encampment cleaning system to be gleaned just from the fields on these documents. Also, there's a lot of information in the email chain they came from with respect to the fact that clean-up authorizations expire and have to be renewed, who requests cleanups, how far in advance they're in the system, how long it takes from report to clean-up, and so on. There are mostly not definitive answers to these questions, but there are clues. I don't have time today to analyze this, but I wanted to get the information out.

Image of cop car is a public record. Image of Hertzberg is freely licensed according to Wikipedia (not Wikimedia this time, for some reason I don't have time to sort out).