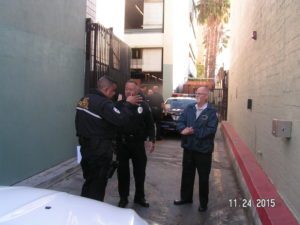 I'm pleased to announce a huge amount of records, mostly from the Andrews International BID Patrol. These include arrest reports and daily logs, which bring our coverage up to the end of 2015. I put these on the Archive because the amount of material would overwhelm our hosting plan. There are individual links after the break and also here.
Note that there's something fishy about the 2015 arrest reports. There are fewer than 350 of them, when the 2015 totals spreadsheet claims 606. This may have something to do with a new category for 2015 called "alcohol referral." If these turn out to not be genuine custodial arrests we will have reduced the BID Patrol arrest rate by far, far more than I previously thought.
Also there are:
And some more emails from the Fashion District BID. These are prepared in the inimitably complete manner of Rena Leddy and cover the time from January 2015 through March 2016. They have to do with street vending and such topics:
Finally, there are over 6 GB of 2015 BID Patrol videos. I will be putting the videos on our YouTube channel soon, but that takes a lot of time, so I thought I'd make them available here first.
As I said, look after the break for individual links to our complete collection of A/I BID Patrol arrest reports and daily logs 2007-2015.


Image of Steve Seyler and the boys is a public record.