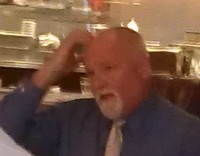 Recall that the Andrews International Hollywood BID Patrol
arrested more than 40% fewer people in 2015
than they did in 2014, and that this precipitous drop was
almost certainly due to our scrutiny
. Well,
newly obtained figures show
that as of Week 12 of 2016
1
the BID Patrol had arrested only 130 people. This is an annualized rate of
Recall that in 2015 the BID Patrol arrested 606 people, so this projected figure represents a projected 7% decrease from last year's already strikingly attenuated figures.
Furthermore, by week 12 of 2015 the BID Patrol had arrested 169 people, compared to only 130 this year. This represents a stunning 23% reduction from 2015's level. For the sake of comparison, note that by week 12 of 2014 the BID Patrol had already arrested 261 people. Thus 2016's week 12 total is less than half of the 2014 figure from the same week.
Read on for a little bit of editorial speculation.
Continue reading Hollywood BID Patrol Arrest Rate Continues to Plummet in 2016: by Week 12 there were 23% Fewer Arrests than in 2015 and more than 50% Fewer than in 2014 →