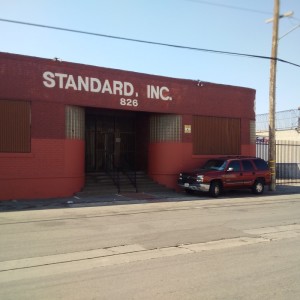 When first we met Ms. Alyssa Van Breene, round about the middle of 2015, she was
out in Boyle Heights, shooting off her privileged mouth
about street vending and how it must be forbidden because she and her strange BIDfellows
"…work very hard to keep the sidewalks clean, safe, and hospitable for all pedestrians: tourists, workers, residents, and students."
Make a note of that
"clean"
bit. It's going to come up again later.
When next we met Ms. Alyssa Van Breene she was boasting in her Board bio that her family had owned the northeast corner of Hollywood and Gower for four freaking generations, as if this were some kind of accomplishment to be proud of, predicated as it was and is on the white supremacist real estate policies that made Hollywood what it is today.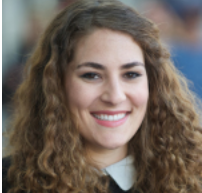 And when last we met Ms. Alyssa Van Breene, she was sitting in a room watching, not protesting, a gang of her white supremacist BID buddies laughing it up with Cowboy Cory Palka of the LAPD's Hollywood Division about how fucked up South Los Angeles is. And really, this is how we meet her every month, as the HPOA plots to turn its BID Patrol into a tool for the LAPD to avoid civilian oversight, as they arrange the destruction of their own records to avoid criticism, as the BID Patrol continues to arrest the homeless merely to harass them, as they plot and plan to keep arresting street vendors, not to mention illegally destroying their wares, and so on. Her silence, obviously, equals her consent.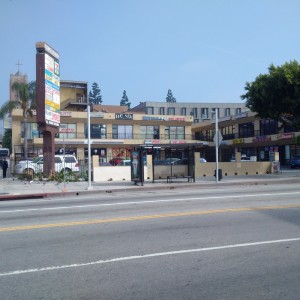 But we had assumed, without evidence or even much thought, that her destructive activities were confined to Hollywood, that yes, she was willing to oppress non-zillionaires by arresting them, mocking them, and chasing them out of Hollywood, but that that was the extent of the damage.
So what a surprise it was when the almighty Google turned us on to the fact that her mom, Dickie Van Breene (née Dulgarian) and her uncle Duke Dulgarian (and a bunch of other Dulgarians, but they don't concern us here) were sued every which way but loose in 2013 in Federal Court by Kamala Harris and the California Department of Justice for illegally dumping a bunch of poisonous shit at a nickel-chrome plating factory in on East 62nd Street in South L.A. that they all inherited down the generations along with the Hollywood and Gower property, the economic benefits of which inure to Alyssa Van Breene just as surely as do those of the famous strip mall. You can read the initial complaint here, and it has some interesting history in it:
Continue reading Hollywood Property Owners Alliance Board Member Alyssa Van Breene: Financial Beneficiary of a Century of Poison-Saturated Environmental Racism in South Los Angeles →