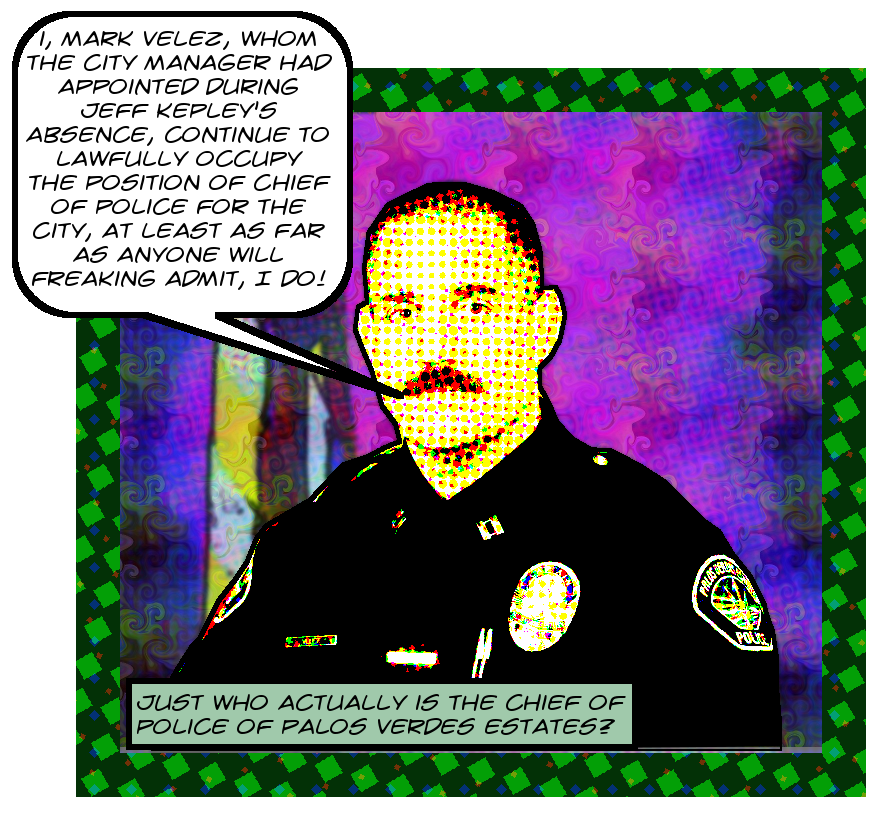 For background take a look at this excellent article from the Times on this lawsuit.ames Also see here to download all pleadings in this case.
A very peculiar pleading in this most peculiar of cases hit PACER last night, in . It seems that PVE police chief Jeff Kepley retired at some point recently. Since he's being sued in his official capacity rather than his personal capacity, it appears that Federal Rule of Civil Procedure 25(d) requires that Jeff Kepley be dropped from the suit and his successor named instead:

Public Officers; Death or Separation from Office. An action does not abate when a public officer who is a party in an official capacity dies, resigns, or otherwise ceases to hold office while the action is pending. The officer's successor is automatically substituted as a party. Later proceedings should be in the substituted party's name, but any misnomer not affecting the parties' substantial rights must be disregarded. The court may order substitution at any time, but the absence of such an order does not affect the substitution.

So, very reasonably, it seems, plaintiffs' attorney Kurt Franklin filed a Suggestion to the Court that the acting Chief, who seems to be Mark Velez at this point, be substituted in.1 This seems to be fairly inconsequential in that the rule seems to say that the substitution happens irrespective of whether anyone acknowledges it, but it also seems like the kind of thing one would want to tell the court about. If it comes up later and one knew about it and didn't tell the court, how weird is that going to look?
Not that the City of PVE is worried about such niceties. As with everything to do with the City's involvement in this case, the events leading up to this filing have an air of shady incompetence, evasion, and deception. It hasn't yet been proven that this weirdo little City on a Hill has anything to hide, but they surely do act as if they do. So what's one more little item like not telling the court that the freaking chief of police retired?
As always there's a transcription after the break, as well as a timeline of key events.
Continue reading Who Is In Charge Of The Palos Verdes Estates Police Department? Jeff Kepley Is Definitely Out, But Other Than That No One At The City Is Talking, At Least They're Not Talking To Judge James Otero →