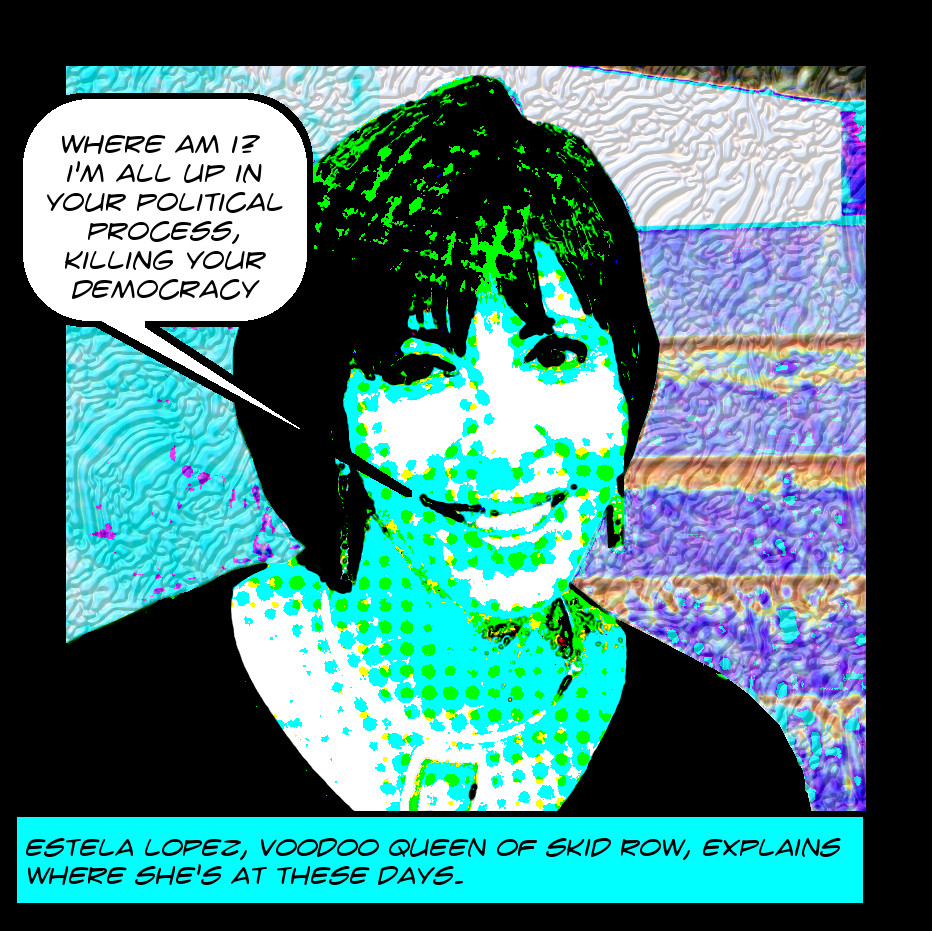 Background: You can read my previous stories on the Skid Row Neighborhood Council formation effort and also see Jason McGahan's article in the Weekly and Gale Holland's article in the Times for more mainstream perspectives.
About ten days ago I wrote about a March 20, 2017 conference call between Rena Leddy, Estela Lopez, and potentially illegal lobbyist and former City Attorney Rockard Delgadillo, the point of which was to discuss how they were going to destroy the Skid Row Neighborhood Council. At that time the only evidence I had about the meeting was an entry from Rena Leddy's calendar, which she'd printed out and redacted with a black marker. This, of course, destroys what's often the most interesting aspect of an electronic record, which is to say the metadata.
Now, the California Public Records Act has an exceedingly useful requirement with respect to electronic records. It's found at §6253.9(a)(1), which states:

Unless otherwise prohibited by law, any agency that has information that constitutes an identifiable public record not exempt from disclosure pursuant to this chapter that is in an electronic format shall make that information available in an electronic format when requested by any person and, when applicable, shall comply with the following … The agency shall make the information available in any electronic format in which it holds the information.

Modern calendar applications almost universally use the ICS file format for their entries. So on June 28 I sent Rena Leddy an email asking her for the raw ICS file. She sent it to me yesterday, and now I'm making it available to you either as files or, as always, there's a transcription after the break:
There are two crucial pieces of information revealed by the metadata. First of all, Estela Lopez created the event. That is, she organized the call with Rockard Delgadillo and subsequently invited Rena Leddy to join. At a minimum this fact will be useful in framing future CPRA requests.
Second, the event was created on March 18, 2017 at noon PST.1 Previously we'd only been able to pin down the beginning of Rockard Delgadillo's involvement in anti-SRNC lobbying to 11 a.m. on March 20. This is a 47 hour improvement in the timeline I'm constructing. Turn the page for analysis and a transcription of the ICS file.
Continue reading Newly Obtained ICS File Proves That Estela Lopez Organized That March 20 Conference Call Between Her, Rena Leddy, And Rockard Delgadillo About Nuking The Skid Row Neighborhood Council And That It Was Organized No Later Than March 18 →