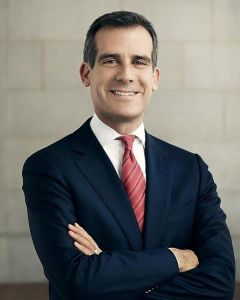 There's no question that the BIDs
love them some Starbucks
. Even the Sunset-Vine "Baby BID"
loves its Starbucks
. Heck, even the Hollywood Media District, the most thuggish of the Hollywood area BIDs,
was caught loving up Starbucks
in its macho, cowboy-faced manner on August 6, 2014.
But why do they love Starbucks so much? What is in it for them? It can't be the coffee. Not even the BID folks are that depraved.
Never fear! We are going, inspired by the creative example of our Hollywood area business improvement districts, to explain it all to you!
Continue reading Hollywood Area BIDs Get all Jeansy-Creamsy Over Multiplying Starbuckses, Garcetti Grins All the Way to the Bank →