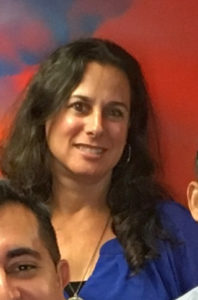 I've written before on how
the City of Los Angeles arranges for itself to be lobbied by BIDs
for various reasons. Now it appears that even this usual arrangement wasn't enough for Mike Bonin and Debbie Dyner Harris at CD11 with respect to the Venice Beach BID. In particular, during the formation process, in December 2015,
Dyner Harris emailed Miranda Paster
asking if she could have a voting seat on the BID Board of Directors:

Hi Miranda, how are you? I hope all is well. I am checking on something we had discussed a while ago, but I can't find in my notes. I wanted to confirm whether or not the City, as 1/3 paying member of the BID,1 is allowed to be a voting member on the BID board.

Miranda Paster replied a few days later, stating:

We opt out of sitting on the Board because it may appear to be a conflict of interest. We can sign the petition for a BID and we cast a ballot for the Prop 218 balloting. However, we do not sit on the boards and vote.

Debbie Dyner Harris doesn't like this at all. She evidently really wants to be on this board!
2
Continue reading

In 2015 Bonin Aide Debbie Dyner Harris Sought To Leverage "Extremely Unusual" Outsized City Assessment For Venice Beach BID Into Voting Seat On Board Of Directors But City Attorney Said No! Freaking! Way! Conflict! Of! Freaking! Interest!