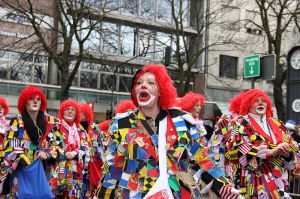 At the November 11, 2014, meeting of the Central Hollywood Coalition, kommisariat of the Sunset-Vine "Baby BID," there was
some discussion of visionaries
doing something or another to do with "mobility"
6
in Hollywood.
2
One of the visionaries mentioned was Janette Sadik-Khan,
5
late of the erstwhile
nouveau
-Napoleonic Michael Bloomberg NYC empire, who now works for Bloomberg-the-corporation spreading Bloombergian bullshit around the world as fast as they can shovel it out and also gives TED talks.
1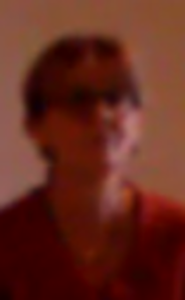 Bloomberg is one of these
pezzonovante
self-styled "reformers" like Eli Broad who thinks that because he's a zillionaire he understands everything. Sadik-Khan is his Charlie McCarthy.
4
These people's zombie clones brought Los Angeles, among countless other horrors, Dr. John Deasy, who finally left this city with a stake through his heart and unsettling thoughts of Mark Berndt's cookies dancing through his jug-like head. They're probably up in the hills right now scheming to bring Michelle Rhee in to replace the guy. Of course, this kind of the-wealthy-gonna-fix-everything Kool-Aid is irresistible to the CHC-slash-SV-BID, a group whose entire foundational principle is "rich people must be smarter cause otherwise why is they so rich?" Hence their eagerness to let Sadik-Khan explain it all to you.
Anyway, Besley's description of what's obviously an impending trainwreck3 moved Hollywood Property Owners Alliance Executive Director Kerry Morrison to opine thusly:
Continue reading Besley, Morrison: Hollywood's Not Pleasant Cause it Ain't Manhattan; TED-Talking Visionaries Will Fix Everything →