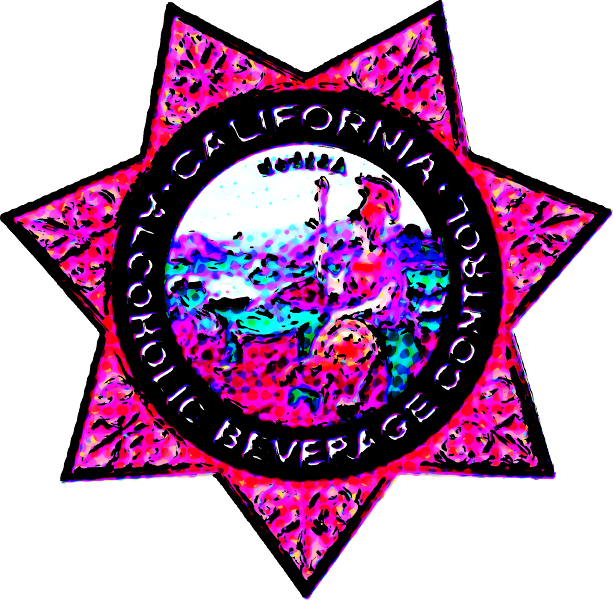 Assembly Bill 1819, which would require agencies to allow requesters to copy records using their own equipment at no charge, was unanimously passed by the Assembly yesterday and now it's on to the Senate. As I wrote in March when the bill was introduced, most agencies already do this for paper records, although there are some which, in their frenzied desire to obstruct oversight by the very citizens they were created to serve, do not.
Most notable among these in my experience is the Department of Alcoholic Beverage Control which, in addition to being plagued by unchecked corruption, is also imbued with the kind of paranoiac institutional culture that enables heavily armed power junkies like Special Agent In Charge Gerry Sanchez of the Los Angeles Metro Office to feed their need to control by forbidding requesters to take photographs of records during the inspection process.
As amended the bill will also require local agencies to allow copying of electronic records using the requester's own equipment unless to do so "would result in…[u]nauthorized access to the agency's computer systems or secured networks by using software or any other technology capable of accessing, altering, or compromising the agency's electronic records."
This clause is much more consequential for my own work, as many, many, many business improvement districts, mostly under the baleful influence of Carol Humiston, the world's angriest CPRA attorney, refuse to allow me to copy electronic records during inspection unless I pay them outrageous fees for expensive storage media.
Humiston designed this policy explicitly to impede access to records by driving up the costs, an illegal plan for which she is presently under investigation by the State Bar. Her BIDdies certainly can't argue convincingly that use of the requester's own equipment, e.g. a USB drive, WOULD result in compromised security (as opposed to MIGHT so result in some feverishly imagined world) this bill will likely put an end to Humiston's illegal nonsense.
And interestingly this bill has drawn no significant opposition, not even from the California Downtown Association or other assorted BID fronts that habitually oppose even the mildest and most unobjectionable improvements in the Public Records Act.1 E.g. this year Todd Gloria's AB 1184, which merely clarifies that existing state records retention law applies to emails.
Anyway, passing the Assembly unanimously is a good sign, and fingers crossed for the Senate. You'll find no pre-hatch chicken counting around here, though. We saw in 2017 how determined coalitions of well-funded shadow-dwelling BIDdies can sink even very well-supported bills in the reconciliation process long after they've passed one house or another. Turn the page for a transcription of selections from the Assembly floor analysis of the bill.
Continue reading AB1819 Passes Assembly — Now On To Senate — A Tiny But Essential Improvement To The California Public Records Act — Will Require Agencies To Allow Requesters To Copy Records At No Charge — Using Their Own Equipment — Includes Electronic Files — Take That, Department Of Alcoholic Freaking Beverage Control! →