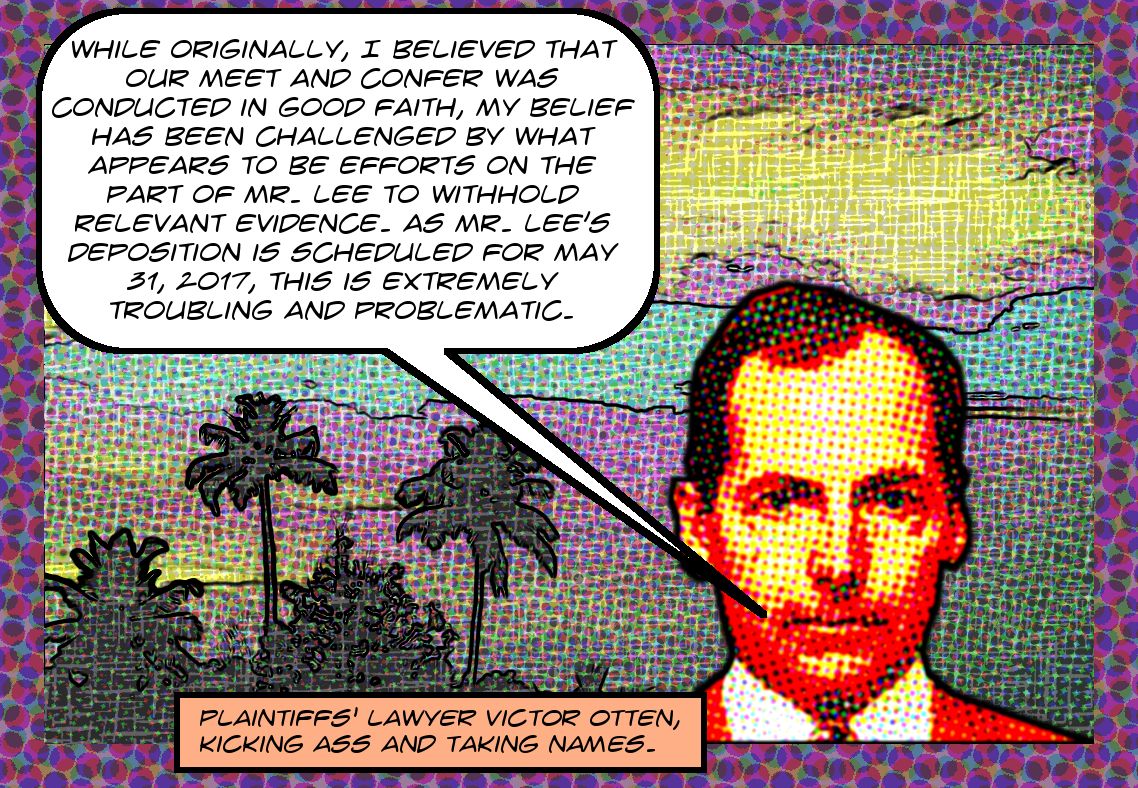 For background take a look at this excellent article from the Times on this lawsuit. Also see here to download all pleadings in this case.
Last Thursday the Honorable Rozella Oliver, magistrate judge in the Lunada Bay Boys zillionaire surf thuggery case, ordered various defendants to quit taking the piss and get cracking with their discovery obligations. In particular, the order filed stated with respect to defendant Sang Lee that:

The parties are also directed to file any meet and confer letters regarding the dispute and the privilege log served by Defendant Lee at least 24 hours before the next telephonic hearing.

Well, yesterday evening plaintiffs' lawyer Victor Otten fulfilled his part of that obligation by filing a declaration and a bunch of letters between his office and Sang Lee's attorneys about discovery. This is pretty interesting stuff for a number of technical reasons, and there are links and descriptions after the break.


The image at the top of this post is a mashup of this picture of Victor Otten and this picture of some palm trees. It is ©2017 MichaelKohlhaas.Org.

Of course there's an actual section of CPRA, §6253.9(a)(1), telling them that this is a no-no, and it's true that they routinely ignore that, but still, freaking Federal Rules sound a lot more intimidating.