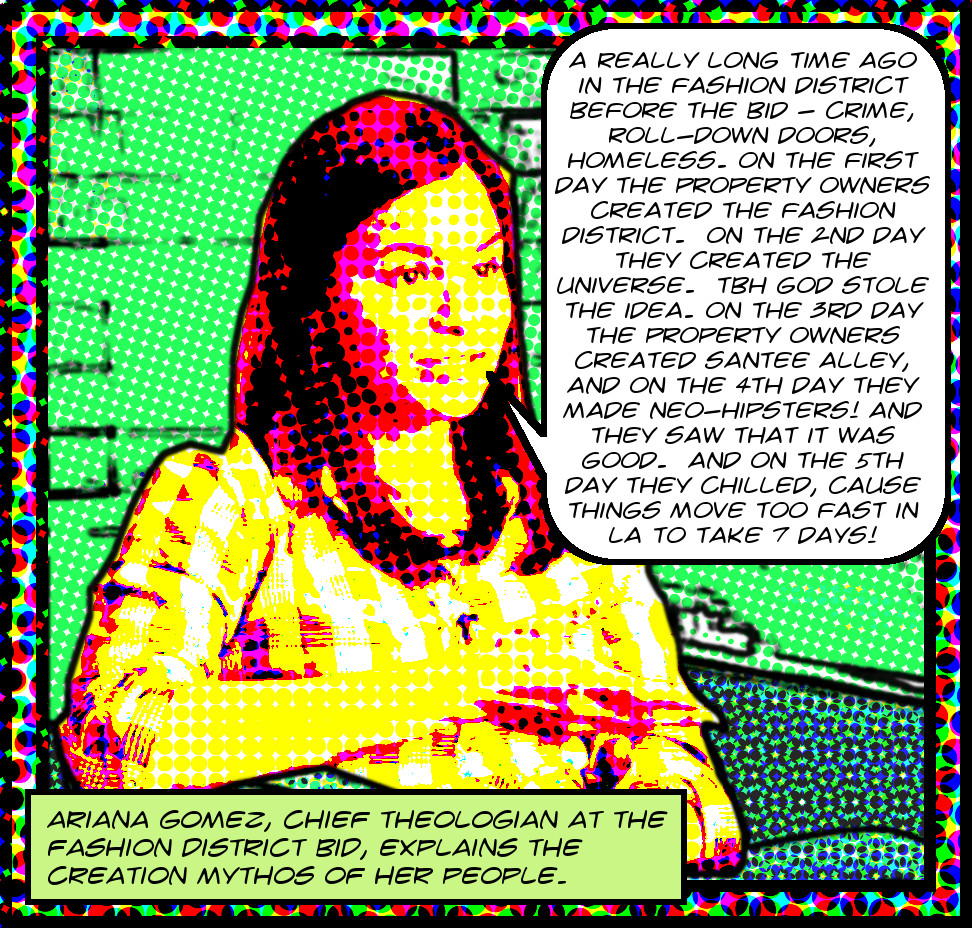 This is just a short post to formally announce some records from the Fashion District. Some have been available for a while, others I just uploaded tonight, but I haven't posted about the existence of any of them yet. If you want some background noise while you're reading, check out this video featuring Ariana Gomez and Kent Smith of the Fashion District blathering on about God knows what kind of BIDolatry.1
I will be writing in great detail about some of this material in the very near future, but I just wanted to get some links up as soon as possible:


Image of Ariana Gomez is a highly modified version of a crop of a screenshot of a still pulled from this video. My version is ©2017 MichaelKohlhaas.Org.

Which is also where the words that I twisted into the words that appear in the mouth of Ariana Gomez in the cartoon were found. Ah, if only I had the time to mock this nonsense in the rich detail it deserves. However, gotta get on with the real work, friends! But see if you can count all the lies, delusions, misconceptions, misunderstandings, contradictions, self-serving claims, covert signs of incipient fascism, and so on. I gave up when I passed 112 distinct items, and that was just in the first 2.3 minutes.