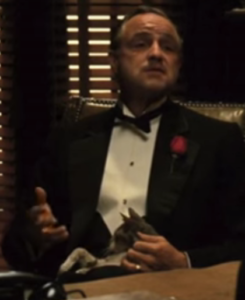 This is just a brief episode from the saga of the
cat-kicking K-Town slumlord Bryan Kim
and his unholy compact with Mitch O'Farrell's office
to trade lunch money for homeless encampment clean-ups
. It seems that on March 11, 2016, while Bryan Kim was still negotiating the terms of his on-demand encampment clean-up with CD13 staff, he asked
CD13 scheduler David Cano
for a meet with the CM himself, Mitch O'Farrell, in the first of
this series of emails
:

As discussed, I'd would [sic] like to request to meet with Councilmember O'Farrell re:The Homeless Encampment issue near LA City College to see how we can collectively work together on short term and sustainable permanent solution.

Well, if there's one thing I've learned about these City Government types, it's that they never do anything on their own. Always, it's consultations, consultations, consultations.
1
So eight minutes later David Cano wrote to Aram Taslagyan and strongarm O'Farrell consigliere Marisol Rodriguez:

Thoughts? D.O. time?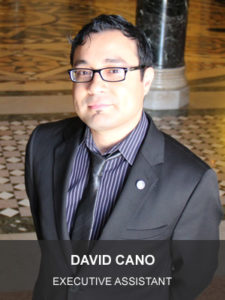 And a few hours later, Aram Taslagyan to Dave Cano et al., with et al. being Marisol Rodriguez:

I met with both of them an hour before he sent this email and discussed the issue for a long time. We had a good meeting and I explained how they can help. I really don't think MOF needs to meet with them about this at this point.

But Marisol Rodriguez, who's not only the boss of Aram Taslagyan, but evidently has a taste for showing that she's the boss,
2
came back with:

I think it's OK for the CM to meet with him for 20 minutes. I think it's good from time to time to meet with residents/stakeholders so that they know that the CM is fighting for them.
Aram, from his email he comes across as pretty respectful? Was this the case in person?

Because goodness knows, if you don't show respect, you don't get to meet with the Godfather! Thus spake Aram Taslagyan: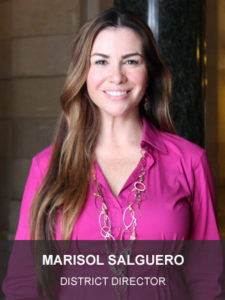 Yes, Bryan is very respectful and willing to help out.3
So that's the story. It's really a little vignette, a slice of life, a human interest item. And to think that at one time, and not so long ago at that, I had this idea that Councilmembers and their staffs were mature adults with motives that were, if not markedly more noble than those of human beings, at least not markedly less so. Ah, the dashed illusions of my youth. However, there is one good thing that came out of this. Going forward4 whenever I write about cat-kicking scumbag K-Town slumlord Bryan Kim, I will be sure to note that, cat-kicking scumbag K-Town slumlord though he may be, at least Bryan Kim is respectful, at least he's willing to help.

Screenshot from The Godfather used under a claim of fair use.