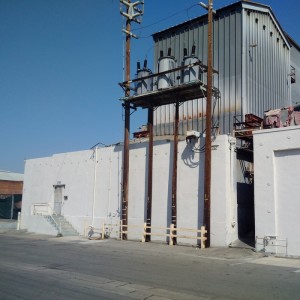 One of the primary problems faced by anti-BID activists is that it is next to impossible to find out how to get in touch with the property owners involved in the BID. It's politically necessary to do so because as matters stand now they are the only people who can get rid of a BID, so we have to be able to send them propaganda.
1
This problem was crucial in the (ongoing) struggle against the
Venice Beach BID
,
2
with both the City and CD11 claiming that
the mailing list was not a public record
. I chipped away and chipped away at this and finally, a couple months ago,
Miranda Paster accepted my arguments and handed over the list
.
For technical reasons, though, that victory was not applicable to BIDs in general.3 You can read the details in the above-linked-to post. So the next step is to find a way to get a mailing list for any BID. This is still ongoing, but today another one of my intermediate, more restricted, strategies was successful. It's based on this June 15, 2015 report from Miranda Paster to Holly Wolcott.4 The crucial bit is the statement that:

On June 18, 2015, staff mailed out notice of public hearing and ballot packages for the renewal of the South Los Angeles Industrial Tract and Granada Hills Business Improvement District and notice of public meeting and public hearing for the renewal of the Los Angeles Tourism Marketing District.

Recall that for months, Miranda Paster put me off the mailing list for the Venice Beach BID by claiming that it was the property of shadowy BID consultant Tara Devine and not, therefore, a public record. Thus the success of these requests hinges on the precise definition of what a public record is, and for that and subsequent discussion, you have to turn the page.
Continue reading Crucial Breakthrough In Anti-BID CPRA Pragmatics From City Clerk: Miranda Paster Accepts My Argument And Thereby Releases Mailing List For South Los Angeles Industrial Tract BID! →