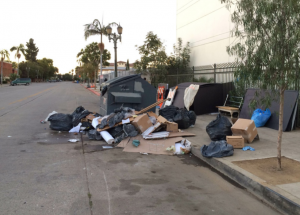 We have
written before
about the January 2015 conspiracy comprising indefatigably feckless dudebro Steven Whiddon and various city officials, including LA City Council District 13 field deputy
Dan Halden
, to (probably illegally, certainly immorally) use the threat of powerwashing sidewalks outside of the Public Storage building at the corner of Willoughby and Cole as a means of removing homeless people and their possessions, in violation of both human decency and
the Lavan injunction
. Today we have
an email chain from November 2014
which illuminates the origins of the conspiracy and also demonstrates that LA City Council District 4 operatives as well were involved in the furtherance of these misdeeds.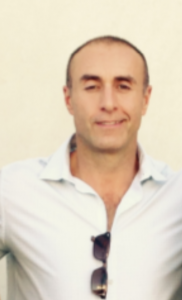 We join the sordid story on November 6, 2014, when someone named Marvin Cruz emailed Universal Protective Services security wallah John Irigoyen, CC-ing hmd.acevedo@yahoo.com, sgt.m4te@yahoo.com, and someone named Damien Reed, stating somewhat obscurely that:

There is alot [sic] of trash dumping here accross [sic] from 832 cole( public storage side). Also multiple 647I's that block the aide [sic] walk. Can u [sic] contact HBT for the trash and maybe also lapd to come andtake [sic] contact with the idas.

Subseqently Captain John forwarded this report at 1:05 p.m. on November 7th to Steven Whiddon with the message "here is what you requested" prepended. A little over an hour later the conspiracy began to take shape.
Continue reading Hollywood Media District BID's Shocking Conspiracy to Violate Lavan Injunction on Willoughby Avenue Abetted by Highest Levels of LA City Government →