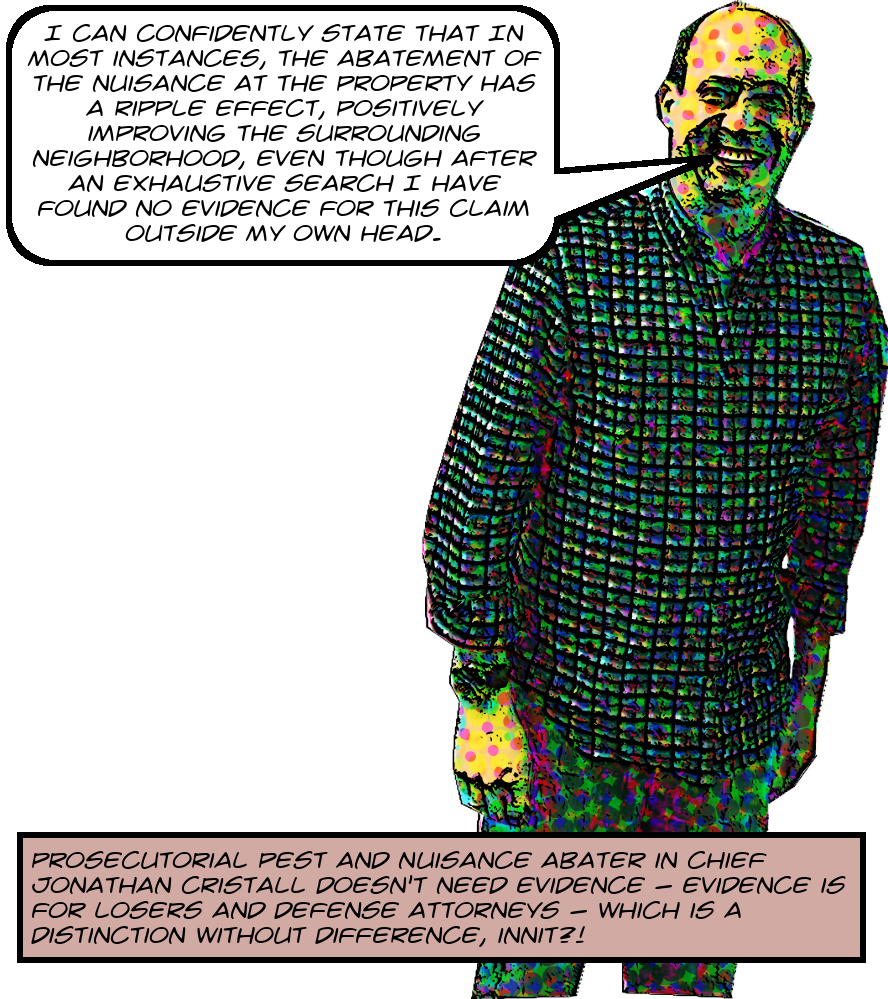 As you may already know, I've been looking into civil nuisance abatement lawsuits and their relation to gentrification in Los Angeles. The City files dozens of these cases each year and they're based on really flimsy but also mostly unchallenged evidence. A big part of this project is collecting copies of the complaints themselves, and so far I've obtained them for 2015 and 2016 and 2017-2019.
Apparently, though, the City Attorney inadvertently omitted1 a few of these from earlier productions and I just got copies of those the other day. They're available here on Archive.Org. We're still waiting for 2014 and earlier. And I have a bunch of other requests pending, of course, and I will certainly let you know if any of them are successful and result in interesting stuff!
But also sometimes even unsuccessful requests have interesting results! And that's the main subject of today's post! But first, some background! You may recall that Supreme Nuisance Prosecutor Jonathan Cristall and his unindicted co-conspirator Liora Forman-Echols published a really insidious how-to/why-to guide in the National Gang Center Bulletin in 2009, which I wrote about recently.
And this pernicious little document contains some really implausible claims. Just for instance, on page 6, Cristall and Forman-Echols state, without supporting evidence, that "[i]n most instances, the abatement of the nuisance at the property has a ripple effect, positively improving the surrounding neighborhood." Oh, and also! Seasoned Supreme Gang Nuisance Prosecutor Cristall is not only a self-proclaimed expert on abating nuisances for fun and profit, he's also a self-proclaimed expert on raising teenagers!
Continue reading LA City Attorney's Office Admits That There Is No Evidence Outside Their Own Heads That Their Gang Nuisance Lawsuits "Improve" Neighborhoods — Whatever They Even Mean By "Improve" — And Jonathan Cristall — Supreme Commander Of The Gang Nuisance Prosecution Crew — Fails To Produce Evidence That He Actually Recieved Any Of The Series Of Honors He — Formerly — Listed On His Amazon Author Page — Which Of Course Doesn't Mean He Didn't Receive Them — But It Is Certainly Interesting How Much These Prosecutors Want People To Take On Faith Given The Fact That Their Cases Are Based On The Untested Word Of LAPD Gang Officers — A Famously Mendacious Bunch →