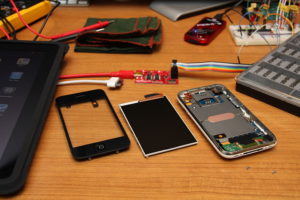 For background take a look at this excellent article from the Times on this lawsuit. Also see here to download all pleadings in this case.
I just reported this morning that the discovery dispute between plaintiffs and defendant Sang Lee remains unresolved. Today at 1:30 p.m. PDT the parties held a telephonic conference with the Honorable Rozella Oliver, magistrate judge in the Lunada Bay Boys proceedings, to discuss the problems. Mere moments ago Oliver filed a minute order explaining what's to be done at this stage (as always there's a transcription after the break).
The upshot is that Sang Lee must produce the extraction report on the forensic imaging of his phone and the plaintiffs must produce a list of names they're looking for in the phone along with a list of the discovery requests they've already made to which they believe information on the phone would be responsive. This is all to be submitted under seal, not on PACER, for Rozella Oliver to review in camera, by Friday, July 21, at 9 a.m. After reviewing the evidence the judge will issue an order settling the matter or else schedule another hearing.
Turn the page for the text of the order.
Continue reading Magistrate Judge Rozella Oliver Orders Sang Lee To Produce Under Seal The Results Of Forensic Imaging Of His Phone To Be Examined In Camera In Order To Settle So-Far Intractable Discovery Disputes — Says The Judge: Do It By Friday Morning! →