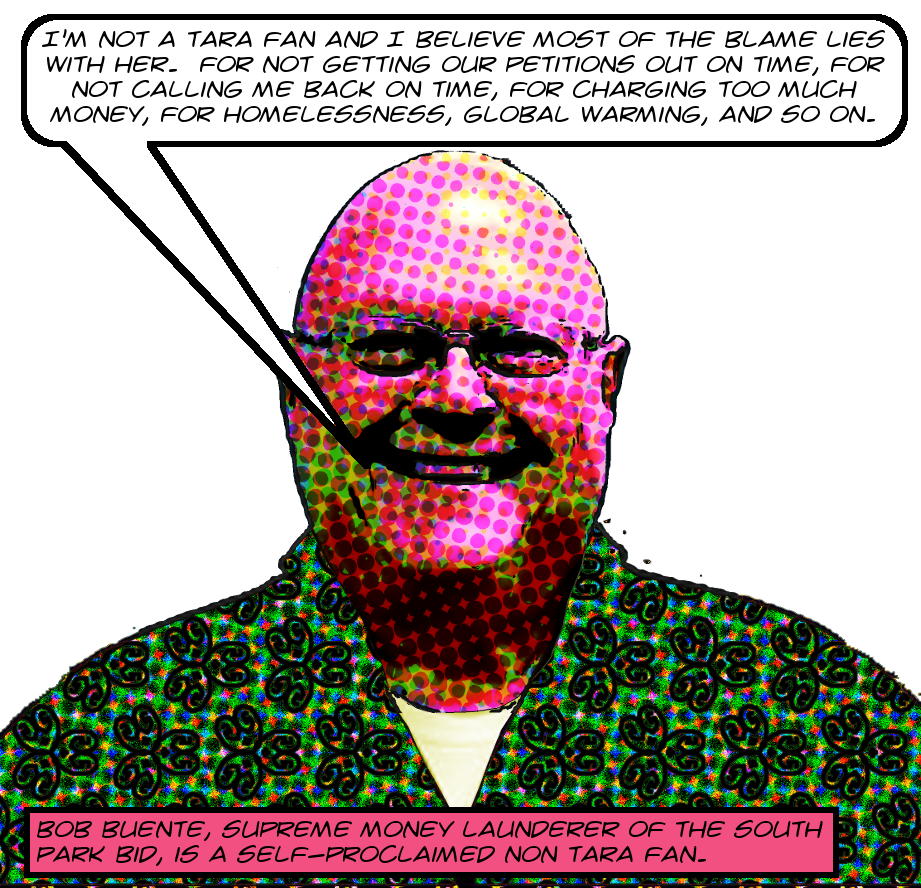 Remember when Jessica Lall left the South Park BID after Carol Schatz's hand popped up out of out of that lake and handed Jessica Lall control over that weaponized slice of zillionaire mob-rule known as the Central City Association? And Ellen Salome Riotto came up out of nowhere like Dick Whittington and his damn cat to assume the holy mantle of interim South Park BID Zeck Dreck?1
And around that time, for whatever reason, twisted little Parkie minion Katie Kiefer was the boss of South Park BID's CPRA efforts. And the power went to her head, or she had not yet realized that Carol Freaking Humiston was working through her own weirdo anger issues rather than giving prudent advice to her clients, or something. And in those dark days the South Parkies were a very model for CPRA-obstructionist BIDdies.
But, you know, I keep trying, because they have important information out there in the Park. And I am pleased to announce that those dark days are past! Now, under the enlightened regime of Ellen Salome Riotto, now promoted to most expressly non-interim Zeck Dreck, the records are pouring in! And there are no nonsensical copypasta exemption claims of the aggressively psychotic sort Katie Kiefer was so very damn fond of! And the first batch is prepped and available! It's about 800 emails from the hidden vaults of BID Board treasurer Bob Buente! And you can see all of them right here on Archive.Org!
And friend, there are a million good stories in there. Some of them are monumentally important, but those will have to wait till later. In this episode I want to share with you an objectively trivial but subjectively delicious little slice of gossip about shadowy BID consultant Tara Devine and her ultimately dissatisfied BID renewal clients over at South Park2 and how her failure led to Ellen Salome Riotto's promotion.
And now I yammered on for so long that you'll have to turn the page just to find out what is the subject of the damn post. One of the pitfalls, one of the pleasures, of writing without an editor to boss me about!
Continue reading Remember In 2017 When Tara Devine Was The South Park BID's Renewal Consultant? — For A While It Seemed That The Petition Drive Was Lagging And That The BID Would Have To Go To Manual Billing For Year One — BID Treasurer Bob Buente Blamed Tara Devine For This — Publicly Proclaimed Himself To Be "Not A Tara Fan" — And Also Congratulated Himself Cause He Didn't Yell At Her On The Phone! — And When Tara Failed Ellen Salome Riotto Stepped In! — Saved The Damn Day! — And Was Rewarded Just Like A Real Life Fairy Tale! →