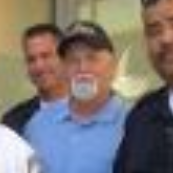 It's been a while since last we focused on Big Bad
Steve Seyler
, bogusly bad-ass boss of Hollywood's own bitchin' BID Patrol. Let's get back to work with a smokin' little number known as
BID SUMMARY 3-2-15-3-29-15.pdf
. This is one of the
huge collection of Seyler reports
that our
faithful correspondent
has obtained for us over the years.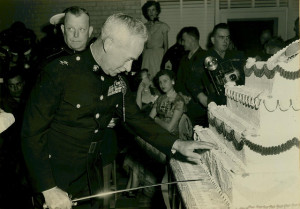 Anyway, we can't describe the situation on the Boulevard on March 7, 2015 any better than the Big Kahuna himself can do. Read well!:

On 3-7-15, our bike officers were on patrol at 6801 Hollywood Blvd. A large group of self-proclaimed anarchists were screaming and drawing all over the sidewalks with chalk. The group approached our officers and did their best to provoke them. Our officers showed great restraint and even backed into the street in order to avoid a confrontation. We called the LAPD. One of the people shoved one of our officers and then fled the scene as the LAPD arrived. A young marine stepped forward and commended our officer's [sic] for their restraint. He also offered to be a witness regarding the anarchist's actions if that was needed.

You should read the rest of the report for more mockable goodness and rapport-building in the inimitable style of the great Seyler hisself, but this is all we have time to mock tonight, so read on!
Continue reading

More Buffoonery from Big Bitchin' Boss of the Bogusly Bad-Ass BID Patrol Part 12: Attack of the "Self-Proclaimed Anarchists"!!