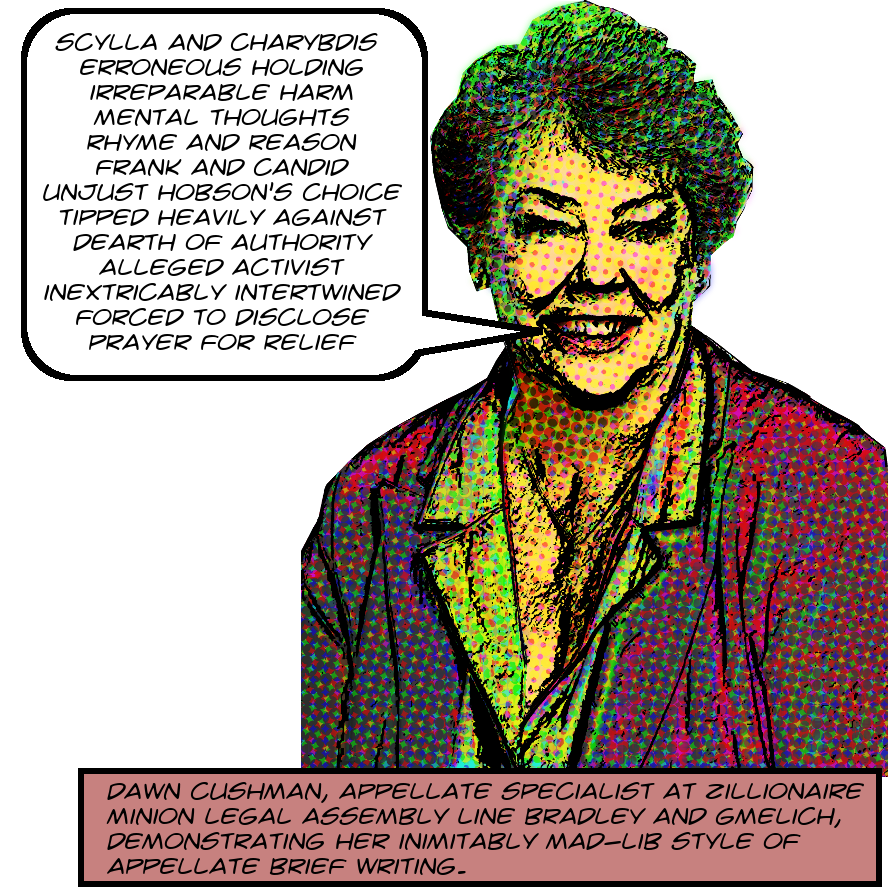 This is just the briefest of brief little notes to announce that the Fashion District BID, which I was forced to sue because of their surreally intransigent refusal to comply with the damn law, and which got ruled against in July by Judge Mitchell Beckloff, is doubling down on their nonsense by appealing Beckloff's decision! Here's a copy of their brief and, as evidently even Bradley & Gmelich can see that unhinged BID attorney Carol Humiston is not to be trusted, they've brought in a ringer, Dawn Cushman, to write the damn thing.
At this point the issues are chasing one another's tails in some high-altitude lawyerly empyrean hypersphere where normal folks like me can't even breathe, let alone provide color commentary. I can't even transcribe selections because who knows what to select?! Although even despite my ignorance I'm perfectly able to mock Cushman's turgid and repetitive prose!1 So here's a link to the brief they filed, and I'll let you know if anything comprehensible happens!


Image of darkside appellate specialist Dawn Freaking Cushman is ©2019 MichaelKohlhaas.Org.