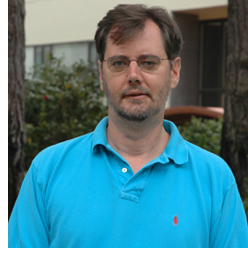 For background take a look at
this excellent article from the Times
on this lawsuit.
Oh boy! No doubt you recall that in January, the plaintiffs filed a declaration of Philip King in which King, a professor of economics at San Francisco State who studies coastal recreational economics. King made a preliminary calculation of the economic damage caused by the aggressively psychopathic surf localism of the Lunada Bay Boys at around $50,000,000 since 1970.
Well, a couple weeks ago some of the defendants, namely the City of Palos Verdes Estates and their fine upstanding police chief Jeff Kepley came back on the plaintiffs with a bunch of pleadings claiming that Philip King didn't have the first idea what he was talking about and asking the court therefore to toss out his declaration and stuff. Tonight the plaintiffs responded with three new items arguing against this and also accusing the defendants of practicing some kind of technical subterfuge on the court by filing a motion to strike and engaging in bad-faith meet-and-confers prior to filing the motion. Links and summaries after the break.

Plaintiffs' Opposition to City of PVE and Chief Kepley Motion to Strike Declaration of Philip King — Argues that Philip King really is an expert in coastal recreational economics, argues that defendants only pretended to meet and confer regarding the issues they raised against King's expertise, argues that defendants intentionally ran out a deadline for filing so they wouldn't have to discuss, and argues that the filing of a motion to strike is a more or less deprecated procedure, not appropriate in this case, and used only to evade length limits placed on more ordinary pleadings by court rules.
Declaration of Philip King in Support of Opposition — Here Philip King argues that he really is an expert, and explains how, since the filing of his original declaration, he's had a chance to revise and refine his work and it seems that $50,000,000 is far too low of a figure. Includes as exhibits some fascinating work on the economics of surfing which not only uses King's methods, but cites King's work.
Declaration of Samantha Wolff in Support of Opposition — Emails between plaintiffs' lawyer Samantha Wolff and defendants' lawyer Jacob Song in support of the argument that Song was gaming deadlines for improper purposes.

Image of Philip King would seem to be a public record, and I got it from SFSU.