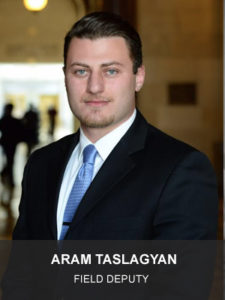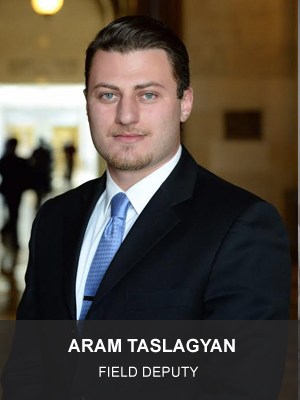 This evening I'm pleased to present the third installment in our ongoing
LAMC 49.5.5(A) project
, in which we report various City employees to the
Ethics Commission
in an attempt to discover exactly what the most fascinating ordinance ever,
1
LAMC 49.5.5(A)
, actually prohibits. It says:

City officials, agency employees, appointees awaiting confirmation by the City Council, and candidates for elected City office shall not misuse or attempt to misuse their positions or prospective positions to create or attempt to create a private advantage or disadvantage, financial or otherwise, for any person.

Now, if you've been following
the saga of Bryan Kim and Aram Taslagyan
here on this blog,
2
you'll have noted these essential elements of the story:
Bryan Kim wanted some homeless encampments near his property cleaned up.
Aram Taslagyan spent two weeks arranging for these cleanups to happen in a legal manner, which is about how long it takes, what with providing notice, outreach, and so on.
On the day of the cleanup, some of the homeless people moved around the corner and set up a new encampment.
Bryan Kim complained to Aram Taslagyan.
Aram Taslagyan told Bryan Kim that "next time" he would make sure that the Department of Sanitation posted around the corner as well.
There is a minimum requirement of 24 hours notice before an encampment is cleaned up.
Bryan Kim said hold on, dude, I have an inspection coming up the day after tomorrow.
Twelve hours later Aram Taslagyan told Bryan Kim that around the corner was cleaned up.
Bryan Kim took everyone out to lunch and asked Aram Taslagyan and Jeanne Min how he could donate money to Mitch O'Farrell.
The complaint practically writes itself, doesn't it?3 Aram Taslagyan has the power to arrange for homeless encampments to be cleaned up in accordance with the law and with City policy. When he does this he is using his City position. If he arranges for cleanups in violation of law or policy he is misusing his City position. If he does this to accommodate Bryan Kim, who has an impending inspection and needs the encampment cleaned up now, he is misusing his position to create a private advantage for Bryan Kim. Well, that's my theory, anyway. And here is the complaint I sent to the CEC this morning based on that theory. I'll let you what happens!

Portrait of CD13 field deputy Aram Taslagyan is a public record.

Don't forget to also read the second installment here.