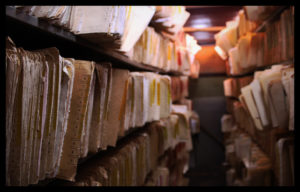 Just a quick post this fine Saturday morning before heading off to Canter's for breakfast. I've been quietly uploading stuff to Archive.Org over the last few weeks, and there's gotten to be quite a bit of unannounced material over there:
And turn the page for material to do with Carol Schatz, Mike Feuer, and a bunch of highly assorted quarterly BID reports from the first half of 2016.

2015/6 interactions between Carol Schatz and Mike Feuer. The access this woman has to the highest levels of City government is absolutely amazing. And what does she do with it? Well, it seems like mostly whining, and it's easy to mock her for it, but damn, she gets stuff done,1 and only the very clueless2 will mockingly dismiss results that they themselves aren't competent to obtain.
2016 Q1 and Q2 reports from a bunch of BIDs to the Clerk's office. I'm just catching up our collections with these two items. They're pretty assorted and include: Downtown Center BID, Downtown Industrial District BID, Hollywood Media District BID, South Los Angeles Industrial Tract BID, South Park BID.

Image of overflowing papers has been released by its creator, Marino González, under the CC BY-NC-ND 2.0 license, and is available via Flickr.

It doesn't matter that it's mostly pernicious stuff that we as a City would be far better off without. What matters for this argument is the sheer scale and audacity of her accomplishments.