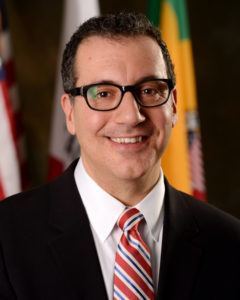 Earlier this year LAHSA announced with much fanfare and gnashing of the old dental protrusions that the homeless population of the City of Los Angeles had increased by 11% year over year. Well, in May Eric Garcetti
pointed out that math is hard
and after a bunch of frantic recalculations
as reported in the Times here
everyone, Garcetti's office and LAHSA in the person of E.D. Peter Lynn, settled on a revised figure of about a 5% increase in the City.
But then in June 2016 Hillel Aron used the 11% figure in the L.A. Weekly, although he retracted it promptly when the error was pointed out to him.1 and I thought that would be the end of it. However, this past week brought us two new Council files supplementary to the Homelessness Crisis file. These are CF 15-1138-S12, moved by Curren Price and Marqueece Harris-Dawson and CF 15-1138-S13, moved by Bob Blumenfield and Harris-Dawson again. And both motions (S12 and S13) cite the erroneous 11% figure for some reason. There are some red faces on the fourth floor of 200 N. Spring Street this morning, friends!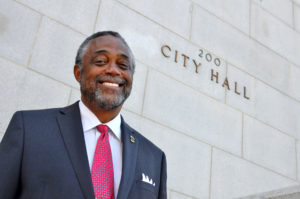 Not that it matters in some sense. Both motions propose to dedicate some land owned by the City for the purpose of relieving homelessness. The first would turn a building on E. Washington Boulevard between Los Angeles Street and Santee Street in to a homeless storage facility with showers and bathrooms. The second identifies a class of City-owned parcels that should be sold to provide funds to address homelessness.
These are both worthy causes, and neither depends for its worthiness on whether the increase was 11% or 5%. Either way it's too many. But it seems like everybody in City government at one point or another has reminded the whole damned universe in an email blast or in a tweet or press conference or photo op or a comment in an elevator or whatever that THIS IS A WORLD-CLASS CITY. E.g. here's Price himself saying it in June 2016 with reference to a freaking George Lucas museum in Exposition Park. Well, I don't know what makes a city world-class, but I do know that the governments of world-class cities know the difference between 11% and 5%.

Official portrait of CD3 Councilmember Bob Blumenfield is a public record, as is the image of CD9 Councilmember Curren Price.