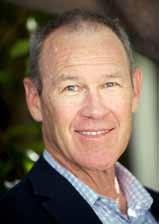 If you want to read it,
here is the "President's Message"
, originally published over then-HPOA-president John Tronson's name in the
Summer 2014 issue
of the HPOA's quarterly newsletter, HEDLines.
1
Let's examine some of the highlights! First about the
street characters
:

LAPD has been quite proactive in their efforts to address lawbreakers amongst the cast of characters and vendors that populate the sidewalks in front of the Dolby Theatre. There has been an improvement over last summer, possibly due to the commitment of two undercover task forces doing surprise enforcement every month. Though this represents a huge devotion of resources by the department to this effort, it helps to reinforce that laws must been [sic] adhered to and weeds out the trouble-makers. We are very appreciative of this strategy.

Oh wait!!! That's not actually from John Tronson's essay. What he wrote was:

Zarcone and Palka heard loud and clear the community's frustration with the bad behaviors of the cast of characters and vendors that populate the sidewalks in front of the Dolby Theatre. The summer of 2014 is shaping up to be much calmer likely due to the commitment of an undercover task force doing surprise enforcement twice a month. Though this represents a huge devotion of resources by the department to this effort, it helps to reinforce that laws must be adhered to and it weeds out the trouble-makers. We are very appreciative of this strategy.

The first passage was written by Kerry Morrison in
an email exchange with
LAPD-ites Mark Dibell, Cory Palka, and Richard Gabaldon. And there's more after the break.
See, here's what's going on. Kerry Morrison wrote to Dibell, Palka, and Gabaldon, stating:

Gentlemen,
I mentioned at the CIT2 meeting yesterday that my board president3 has asked me to draft his newsletter message around the theme: "what a difference a year makes."
…
The president's message is going to focus on all the positive changes that have occurred in our partnerships with the city family that have brought Hollywood to a place of relative calm this summer.
One of the key things I am focusing on is the impact that our two new elected officials made: O'Farrell and Feuer. From the day they…

But enough of Kerry! Let's let John Tronson take over!

As soon as our new slate of city officials were sworn in on July 1, 2013 things began to change. Looking back, one can only be amazed: what a difference a year makes. Significant credit must be given to two elected officials who took the deteriorating situation on the Boulevard seriously from the moment they took office: Councilmember Mitch O'Farrell and City Attorney Mike Feuer. They both made themselves available for meetings with community leaders from the BIDs and the Chamber. We had developed a list of seven actions that the city could take to address public safety concerns in Hollywood. Looking back, it is clear that the city took these suggestions seriously because most have been addressed.

And back to Kerry:

Last, it will go without saying that he will be highly complementary [sic] of the Division under the leadership of Palka and Zarcone. I will include in the message the fresh commitment to to invigorate VICE to tackle nighttime [sic] enforcement issues, and we have all seen the difference that has made. It is very positive. People are elated.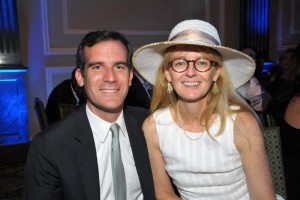 It's one thing to ghostwrite your boss's essays, we suppose. It's a whole nother thing to throw him under the bus by ratting him out to the cops. And for no reason whatsoever other than the old nudge/wink. And did she even notice that she put words into John Tronson's mouth that add up to an insult of now-mayor Eric Garcetti by implying that O'Farrell did something in Hollywood that Garcetti had been neglecting? She and Eric are so super-coozly-woozly together it's hard to imagine she'd have written that under her own name. We suppose that if you're writing pseudonymously the incentives for avoiding that kind of thing are attenuated.
Now, John Tronson works for Avison Young, a Canadian commerical real estate firm, and according to his bio there he not only graduated from Cal State Northridge, he serves on their Intercollegiate Athletics Advisory Council. The charge of that committee4 reads:

Charge/Mission: The primary function of the President's Intercollegiate Athletics Advisory Council is to serve in an advisory capacity to the President of the University in matters pertaining to the education and well being of student athletes, the academic integrity of the Intercollegiate Athletics Program, and compliance with the standards of the NCAA and the Big West Conference. The Council shall include representatives of all entities of the campus community that have a role in the development and continuation of the Intercollegiate Athletics Program.

And what, you might ask, constitutes academic integrity at Northridge? Well, we are glad you asked. Look at how their academic dishonesty policy defines plagiarism:

Intentionally or knowingly representing the words, ideas or work of another as one's own in any academic exercise.

And sure, a bogus BID-booster newsletter isn't an academic exercise. So what is John Tronson telling the student athletes out at Northridge about their academic integrity?

Don't cheat, kids. At least not until you get out in the real world. Then you can hire an executive director to write your essays for you. But not while you're in college because… because… because I said so! That's why!

And what about the NCAA? Well, contrary to popular belief, it turns out that they actually do have standards. And the committee John Tronson is on is charged with advising the president of CSUN on compliance with those standards. And they actually have a standard on fairness and integrity, and it includes a statement to the effect that

Values such as respect, caring, fairness, civility, honesty, integrity and responsibility are equally important on and off the field.

And some equally good advice, that we all, including Ms. Morrison, including Mr. Tronson, would be well advised to remember, to live by:

No one is above the rules. Unfortunately, some people will try to break the rules—but to ensure a fair system, the rules and the consequences have to apply to everyone. Our goal is to further strengthen our culture of personal responsibility and individual accountability.

By some happy coincidence, that's our goal here at MichaelKohlhaas.org as well! And this little post is just another little step towards attaining that goal. A world where no one, not even zillionaires, not even the executive staff flunkies of zillionaires, is above the rules. Right, friends? Of course right!

Image of John Tronson is a public record.