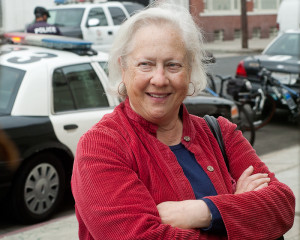 The
Lavan case
is kind of off our beat here since it's not directly linked to BIDs, but I haven't found any discussion in the news of pleadings filed with the court in early December, so I thought I'd upload them and note their existence here as a public service. (I don't want to go into the details of the case, but if you're not already familiar with them, the Argonaut has a
reasonable if westside-whiny outline
of the situation). On December 2, 2015, the parties to the case filed a
Joint Notice of Tentative Settlement
, asking Judge
Philip Gutierrez
to vacate the trial date due to an impending settlement:

As the Court is aware, the parties participated in a settlement conference before Magistrate Judge Woehrle on November 24, 2015, at which time they reached a tentative settlement of the remaining issues in this action. The settlement requires a four-step approval procedure by the City. That process is anticipated to take at least three months, if not longer, particularly in light of the upcoming holidays resulting in the cancellation of several meeting dates for City officials. If the settlement is approved by the City Council, the third step in the process, it then goes to the Mayor, who has 10 days to act on the proposal. The parties have agreed that, if approved by the City, the settlement will be paid at the beginning of the next fiscal year, which is July 1, 2016.

The next day, December 3, 2015, Judge Gutierrez
issued an order
granting the parties' joint request. So we'll see what happens, eh?
Image of Carol Sobel on Towne Street in Downtown Los Angeles was released under the CC BY-NC-ND 2.0 by its creator, NoHoDamon and we got it via Flickr.