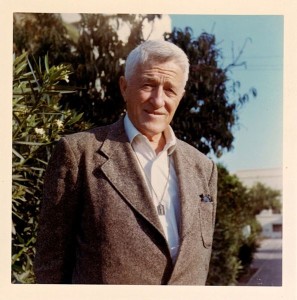 NOTE: Clearly I can't read. This is wrong. The joint proposed motion filed by the parties was DENIED by the court. Trial is still set for April 26, 2016.
According to pleadings filed on November 30, 2015, settlement talks in
the lawsuit
filed by
Los Angeles Catholic Worker
and the
Los Angeles Community Action Network
against the City of Los Angeles and the Central City East Association, which runs the
Downtown Industrial District BID
, are proceeding well. The parties filed a
joint stipulation
stating that they

…continue to engage in settlement negotiations and are actively exchanging proposals. The parties believe future talks will continue to be productive and are amenable to participating in further sessions with Judge Woehrle [the magistrate judge in the case]. Because these early settlement conferences indicated a potential for resolution of this case, and because all parties are non-profits and government entities, the parties have attempted to delay incurring significant litigation expenses from discovery and motion practice while the parties have been actively engaged in settlement negotiations.

And there's more of that kind of thing in the stipulation. Well,
as the man said
,
"if two of you on earth agree about anything they ask for, it will be done for them."
On December 2, 2015, Judge Gutierrez filed
an order
pushing the trial date back three months to July 2016 to give the parties time to work everything out.
It also says therein that:

The parties are now mutually engaging in discovery, and have exchanged written discovery and have noticed several depositions. The Central City East Association has identified a high volume of responsive documents and Plaintiffs and the CCEA are conferring about how best to inspect and copy such documents.

And maybe that's why Raquel K. Beard is so doggone testy when she responds to public records act requests. Or maybe not. Anyway, that's what's up with the case.

Image of Ammon Hennacy is available from Wikimedia where it was released by its creator, William DuBay, under the CC BY-SA 3.0.