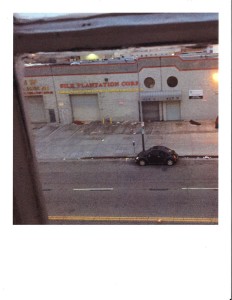 Yesterday I got about
a hundred pages of emails
from CCEA Executive Director Raquel K. Beard. These are from September 1, 2015 through September 8, 2015 and supposedly comprise all nonexempt emails sent or received by anyone at the CCEA during that period. I haven't read them carefully yet, so there may be undiscovered gems. One interesting thing is that there are a number of emails between Raquel and Estela Lopez. Estela was formerly Executive Director of the CCEA and Raquel was the Managing Director. Raquel
left in 2012
to run
Downtown Long Beach Associates
, which, among other things, seems to manage a BID there.
Now Estela works for "public affairs advocacy" firm Kindel Gagan and Raquel has taken over Estela's old job running the CCEA. I read Kindel Gagan's explanation of what they do, but I still don't understand. Anyway, it's interesting to be able to read their emails to one another, even though, maybe especially because, much of the content is unspoken. There are also some hints of complaints about CCEA's security patrols and how they handle those complaints, and other interesting daily chatter.

The image is a public record.