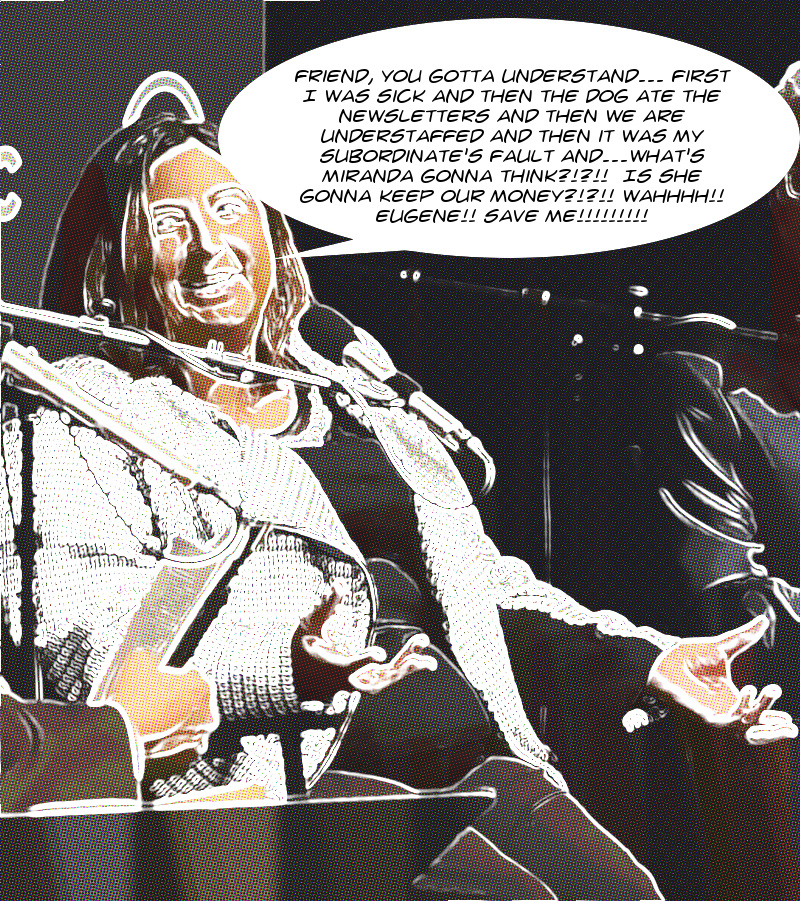 OK, where to start? Well, how about with
the contract that the East Hollywood BID signed
with the City of Los Angeles?
1
Right there on pages two and three, in section 2.6(B), it says:

Corporation shall maintain an ongoing liaison relationship with the community. Corporation's responsibilities encompass the following areas:
B. Newsletters. Corporation shall prepare a District newsletter to be produced on a quarterly basis, at a minimum, and shall distribute this newsletter to all assessed property owners in the District. Corporation may, at Corporation's option, provide the newsletter by standard mail or electronic transmission. The newsletter will be designed to facilitate and maximize the exchange of information between Corporation, City, and the members ofthe District. Each issue of the newsletter shall be submitted in duplicate to the City Clerk for reference.

So this explains why BID Analyst and City Clerk staffer Eugene Van Cise wrote to Nicole Shahenian, executive director of the East Hollywood BID, one fine day in May 2016:

Nicole,
I have invoices for $387.30, $72,291.74 and 146,852.71. Miranda has rejected payment because of our records indicate that we have not received the following newsletters:
2012: All 4 quarters.
2013: All 4 quarters.
2014: 1st & 2nd quarters.
2015: All 4 quarters.
2016: 1st quarter.
If you have these available, you may email them to me.
Please contact me if you should have any questions.

Add it up, friend! That's almost $220,000 that Miranda Paster was holding back from the BID because they had failed to perform a clause in their contract for four years straight. This is quite a contrast to what Holly Wolcott told me in March of that year to the effect that the City had no power to make BIDs comply with CPRA even though compliance with CPRA is also a requirement in their contract.
Really, I'm beginning to think she was just lying to me because no one wants to comply with CPRA, but everyone wants freaking newsletters (?!) And why was Miranda Paster all of a sudden looking four years into the past for instances of noncompliance? Well, we will probably never know, but we can at least follow the rest of this story! Read on for a painfully detailed recounting (not to mention copies of the damned newsletters)!
Continue reading That Time In 2016 When Miranda Paster Forced The East Hollywood BID To Comply With Its Contract By Withholding $220,000 From Them Because They Hadn't Sent In Their Quarterly Newsletters For Four Frickin' Years. Nicole Shahenian: "Your Fault For Not Asking Sooner, Miranda!!!" →