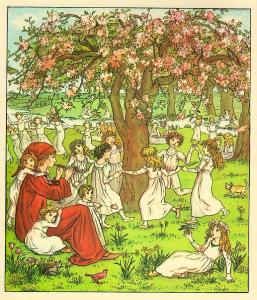 Like many superfluous, quasi-criminal, quasi-public institutions, the BIDs of Los Angeles are terrified that people will notice they're a dangerous nuisance and proceed to abolish them. One symptom of this anxiety is a craving for academic justification stronger than the craving of tweakers for meth.
So one rich guy calls another rich guy and soon enough the RAND Corporation of Santa Monica, California, mostly famous for paying cold warrior par excellence Herman Kahn to analyze potential preemptive nuclear strikes on China while under the influence of LSD,1 has prepared a report on how beneficial the existence of BIDs is to the city of Los Angeles. TL;DR: Confuse correllation with causation and the tune that was called by the piper-payer ends up played by the piper.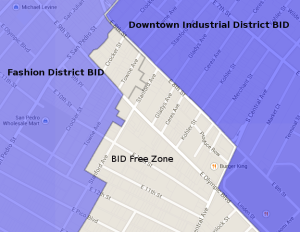 We decided that we were going to do some research of our own. Luckily, the existence of a small sliver of land surrounding Olympic Boulevard between Central and Stanford is not claimed by any BID and thus allows us to analyze how beneficial the nonexistence of BIDs is to the city of Los Angeles. We obtained a small private grant and set out into the field.
2
We think you'll be interested in our results.
Continue reading

Exuberance, Freedom, Commerce, Blossom in Rare DTLA BID-free Zone