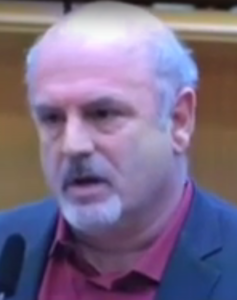 Last week local hero and
candidate for mayor
Eric Preven along with the
ACLU of Southern California
won a major victory for CPRA rights in the California Supreme Court. This was well-covered by both
the ACLU
and the
Los Angeles Times
. The main point of this post is to make available some of the paperwork from the case, but here's how the ACLU summarized the issues:

Today, the California Supreme Court affirmed the public's right to access government billing records with private law firms, overturning a previous appeals court ruling in a California Public Records Act (CPRA) case brought against Los Angeles County.
L.A. County should now release the invoices for all closed cases, so that the public can learn how much taxpayer money is going to private lawyers to defend the county and its employees, including the many cases against the Los Angeles Sheriff's Department for brutality against inmates in the county jails.
In 2013, the ACLU Foundation of Southern California … and … Eric Preven … sued the county demanding that it and the Office of County Counsel release invoices detailing the amounts of money billed by private law firms in lawsuits filed against the sheriff's department and its personnel. The laws​uit, ACLU/Preven v. Los Angeles County, came after county counsel denied several CPRA requests for the documents that list the amounts billed by private attorneys, which are paid by county taxpayers.In the opinion the court rejected the county's argument that attorney-client privilege extends to government invoices with private legal counsel in closed cases, writing that "contents of an invoice are privileged only if they either communicate information for the purpose of consultation or risk exposing information."

And turn the page to download bunches of pleadings in the case, including the Supreme Court opinion.
Continue reading ACLU And Eric Preven Score Huge California Supreme Court CPRA Victory Against Los Angeles County Over Release Of Attorney Invoices →