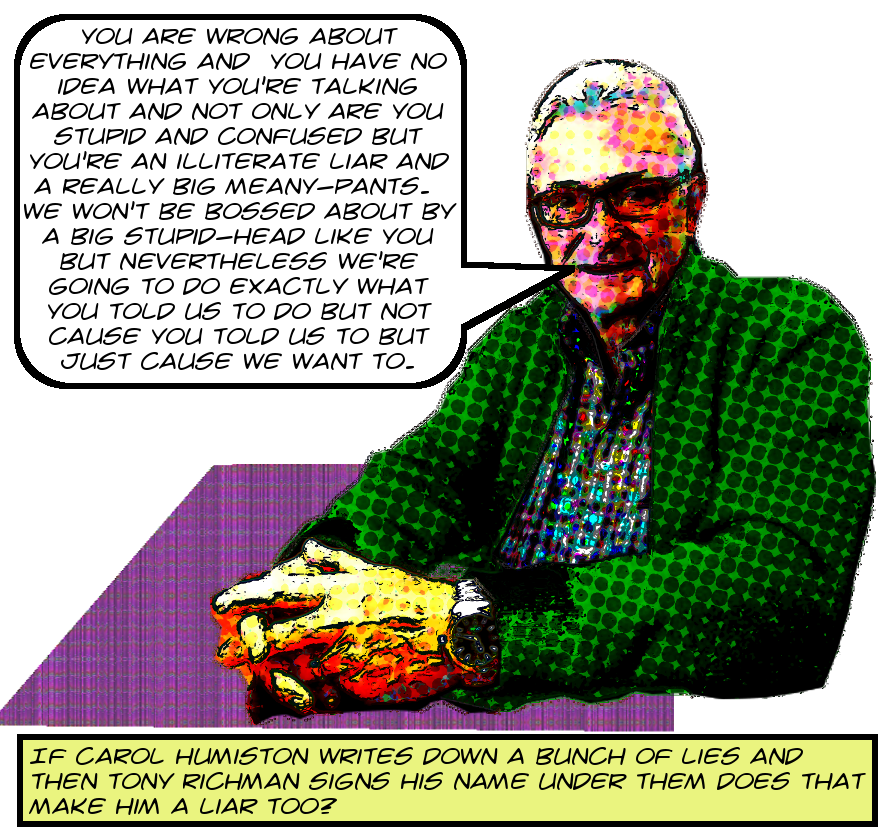 A few weeks ago I sent the Studio City BID a Brown Act demand letter insisting that they stop breaking the law in four specific ways. According to the Brown Act at §54960.2 the BID can avoid litigation by responding to such a demand with an unconditional commitment to refrain from violating the specific statutory sections in the future. And on Monday, October 15, the SCBID Board met and decided to do just that.
And amazingly enough, the next day, this letter showed up in my inbox! So they weren't just blowing smoke, it seems. The BID hired Bradley & Gmelich to represent them, which definitely means Carol Freaking Humiston, the world's angriest Brown Act attorney, almost certainly wrote the letter. And it is written in her inimitable style,1 which essentially consists of variations on the following narrative in six acts:
You're wrong about what the law says.
Because you're stupid.
Nothing in the law requires us to do what you demand.
You thought it did because you're wrong and stupid.
So shut up.
We're complying with your demand.
The four issues I raised in the letter were first that IDs were required to attend the Board meeting, second that the Board didn't adequately describe the subject of its closed session, third that the Board didn't reconvene in open session after the closed session, and fourth that a majority of the Board members had at one time discussed a matter via email instead of in public.
The BID's response letter was overflowing with a lot of sound and fury2 and belligerent bluster but essentially contained adequate unconditional commitments never ever to do three out of the four. The third item, though, on reconvening in open session, for some reason they declined to commit not to violate. With respect to that, well, I'm studying my options and stay tuned for updates.
For more details about the contents of the letter, the usual amateur analysis, and a modicum of mockery, turn the damn page!
Continue reading Studio City BID Issues Dishonest And Combative But Mostly (Although Not Entirely) Submissive Response To My Brown Act Demand Letter — BID President Tony Richman Signs His Name To A Bunch Of Ill-Tempered Truculent Lies Probably Written By Ill-Tempered Truculent BID Lawyer Carol Humiston — Does That Make Tony Richman An Ill-Tempered Truculent Liar Also? — Maybe — But Also Maybe Just A Patsy →